How can I activate the Google Consent Mode?
Seers Google Consent Mode provides the latest approach to your website to measure conversions and get analytics insights while being GDPR compliant when you are using Google services such as Google Tag Manager, Google Ads, or Google analytics, etc.
Steps to apply/activate Google Consent Mode:
In the dashboard, select 'preferences.'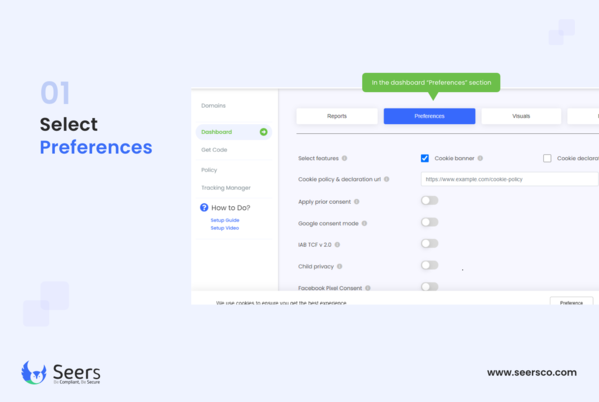 Enable the toggle 'Google consent mode.'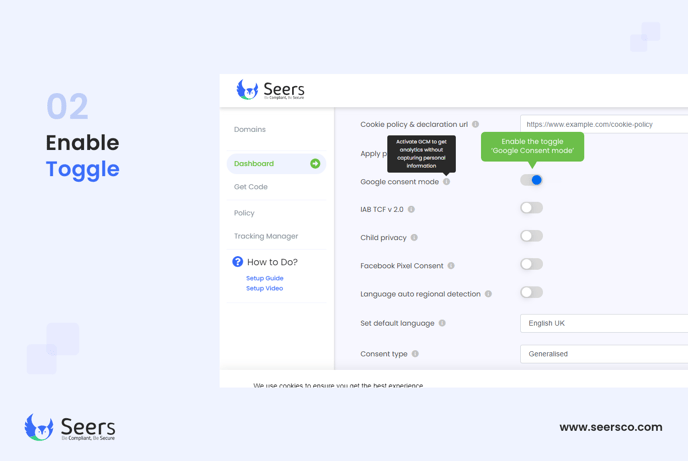 Simply click 'Okay' to continue with this feature.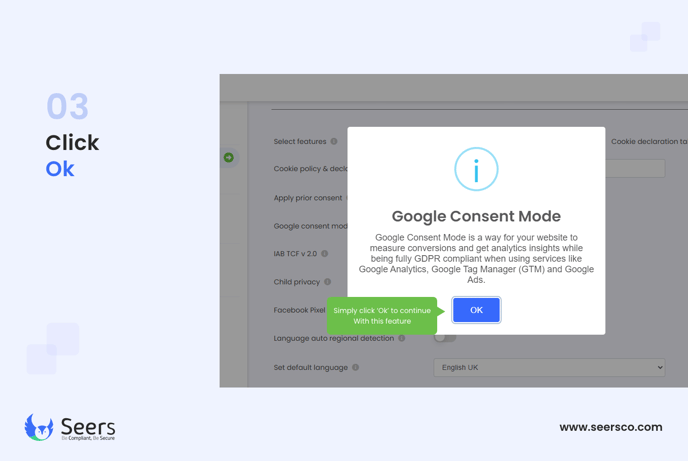 Save your setting to apply 'Google Consent Mode.'
For more guidance please see this video.
Related article: