Learn to change the regulations, layout, position, preferences, buttons, styles, colour, dimensions, and basic functionality for your cookie banner.
You can easily change the cookie consent banner's standard look and functionality on your website, including the background and basic functionality.
How to change the visuals/theme of the cookie banner?
From your dashboard, click on 'Visuals.'
Regulations:
From the Regulations, select the law which applies to your region i.e. GDPR, CCPA, or LGPD.

Layout:
You can choose a layout for your banner easily by clicking from a range of options according to your needs.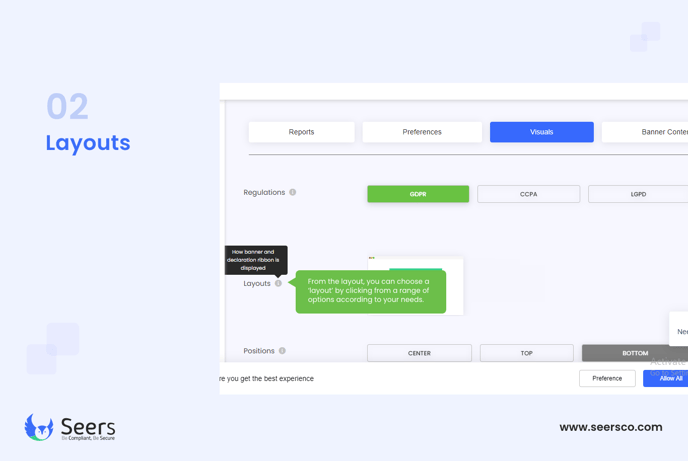 Positions:
Select the 'Position' where you want your banner to appear on your website i.e. centre, top, or bottom.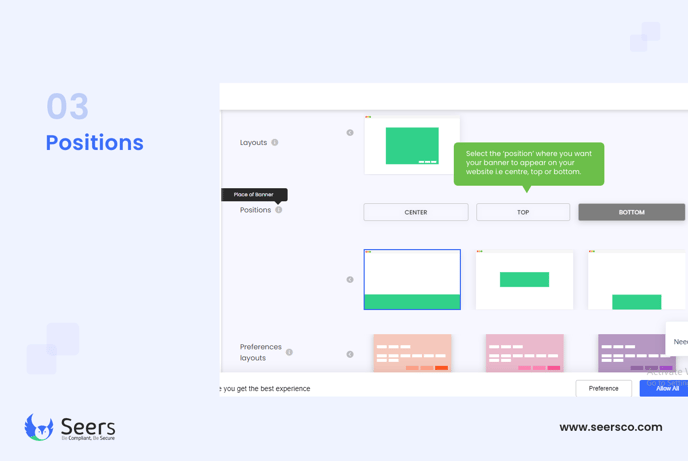 Preference Layout:
The 'Preference Layout' shows how detailed the preference banner is displayed.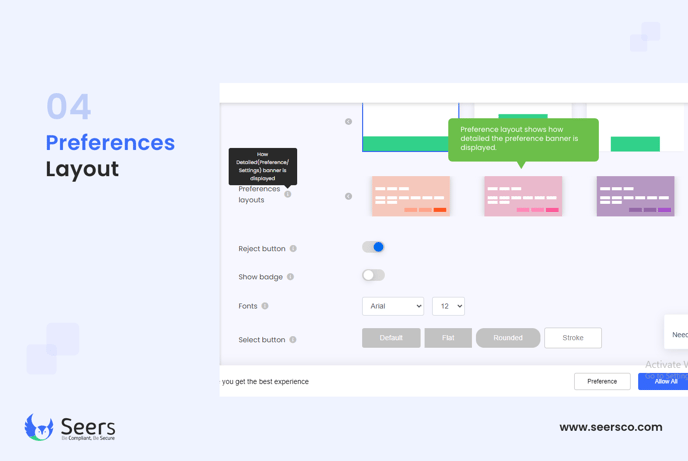 Reject button:
This feature enables you to have a 'reject button' on your banner.
Switch it on/off

to

show/hide

the

'reject button

.

'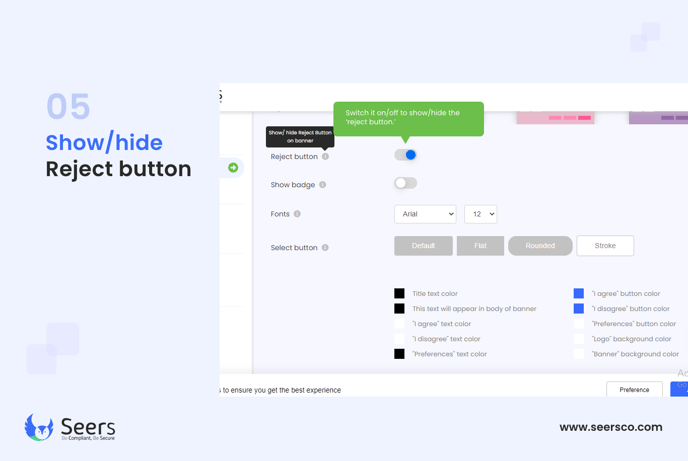 Show Badge:
'Show badge' toggle button is used to show a badge to enable cookie banner view post consent.
Switch it on to show a badge or off to hide.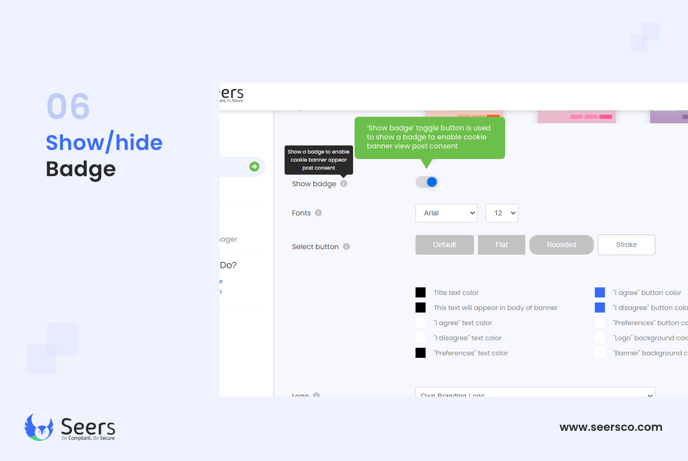 Fonts:
This feature allows you to select the font style and size of the text on your cookie banner.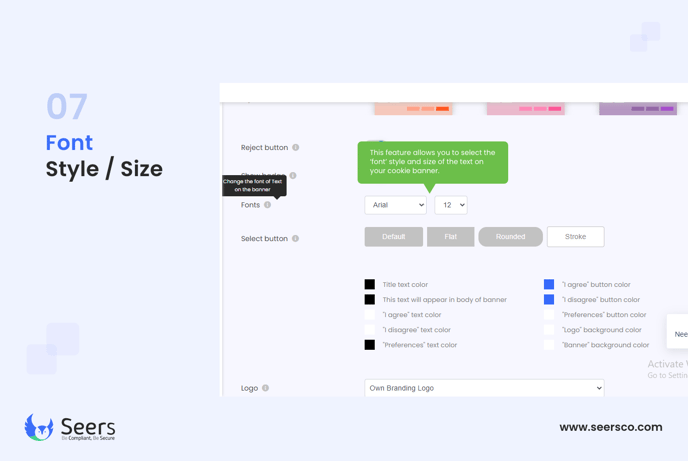 Select button:
The 'select button' allows you to select the shape of the button on your banner i.e. default, flat, rounded, or stroke.
Logo:
Select 'Logo' to add your company's logo.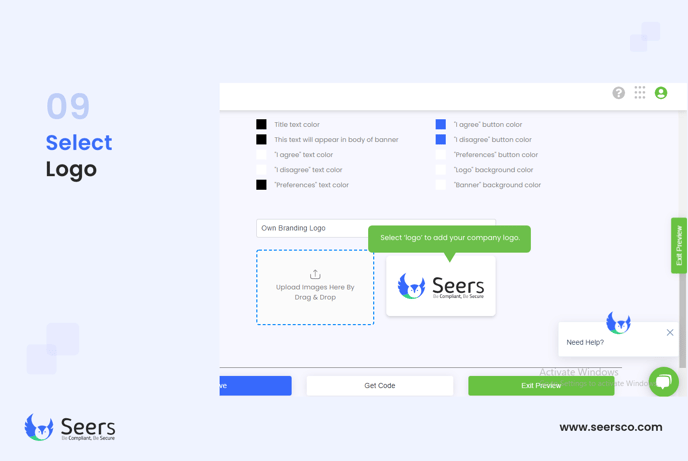 In the end, 'save' your settings to display a banner on your website.