How to fill the Validation section of DPIA
Validation of DPIA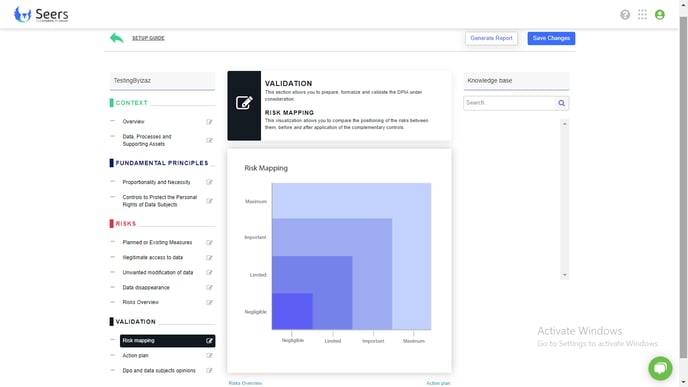 RISK MAPPING: This visualization allows you to compare the positioning of the risks between them, before and after the application of the complementary controls.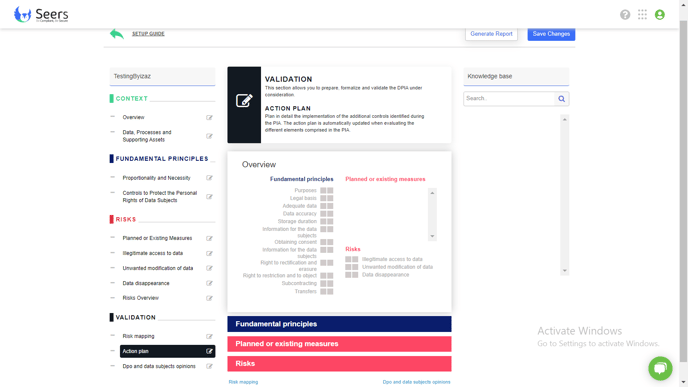 ACTION PLAN: Plan in detail the implementation of the additional controls identified during the PIA. The action plan is automatically updated when evaluating the different elements comprised in the PIA.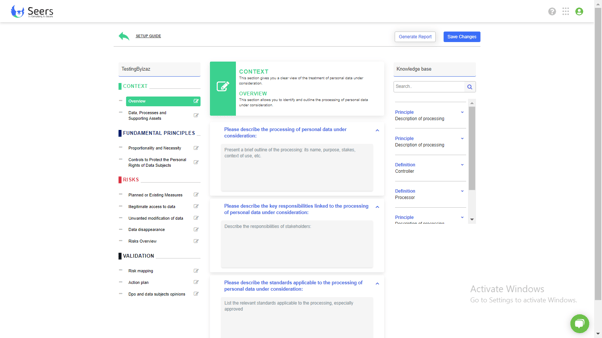 DPO AND DATA SUBJECT'S OPINIONS: This section allows you to present the advice of the person in charge of data protection and privacy issues (e.g. Data Protection Officer) as well as to present the views of the representatives of the data subjects who are impacted.