How can I create/edit my cookies? How can I categorise my cookies?
Go to your 'tracking manager' and select 'Cookie Manager.'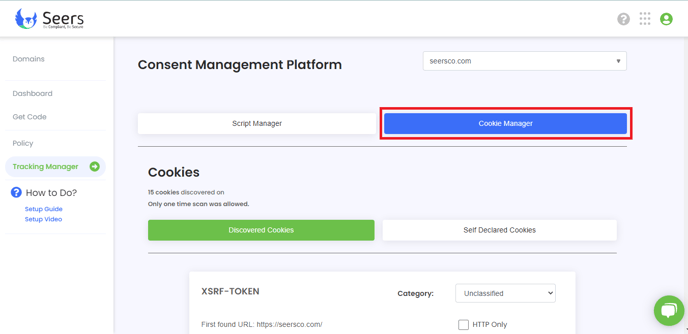 Cookie Manager:
With the help of this feature you can performs the following functions;
Discover your cookies
Self-declare your cookies
Discovered cookies:
After the scan is complete, you can access your cookies in this section. Here you can find number of cookies your domain posses and also the purpose of the discovered cookies. Our scanner gives you the information about the discovered cookie or the tracking technologies your website is having.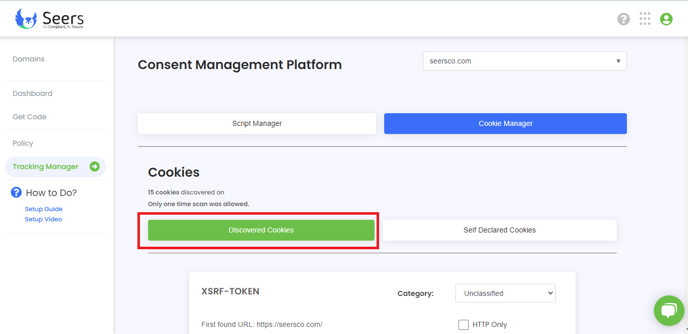 It provides you the following information;
Name of the tracking technology
Provider
Domain
Path
country
expiry date
purpose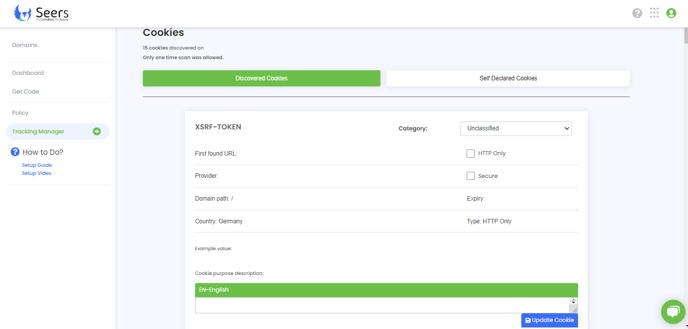 Self-declared cookies:
If our scanner does not find certain cookies then you can self-declare those cookies.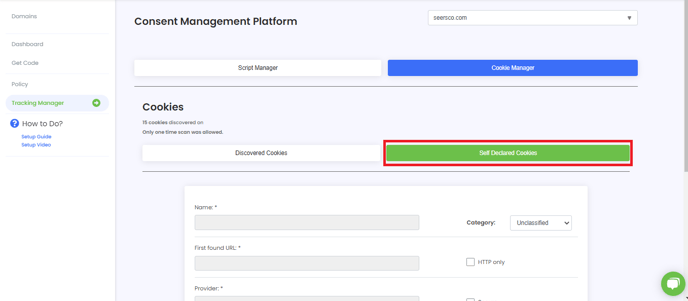 Here you can add the required information to self declare your cookies. You can change the categories of the cookies from unclassified to necessary, preference, statistics, or marketing options.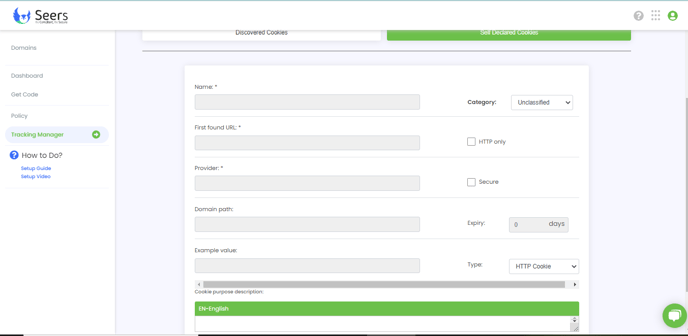 For more guidance please see this video.