How to select domain in cookie dashboard?
The cookie selection technique
Step: 1
Login to your seersco dashboard by entering username and password.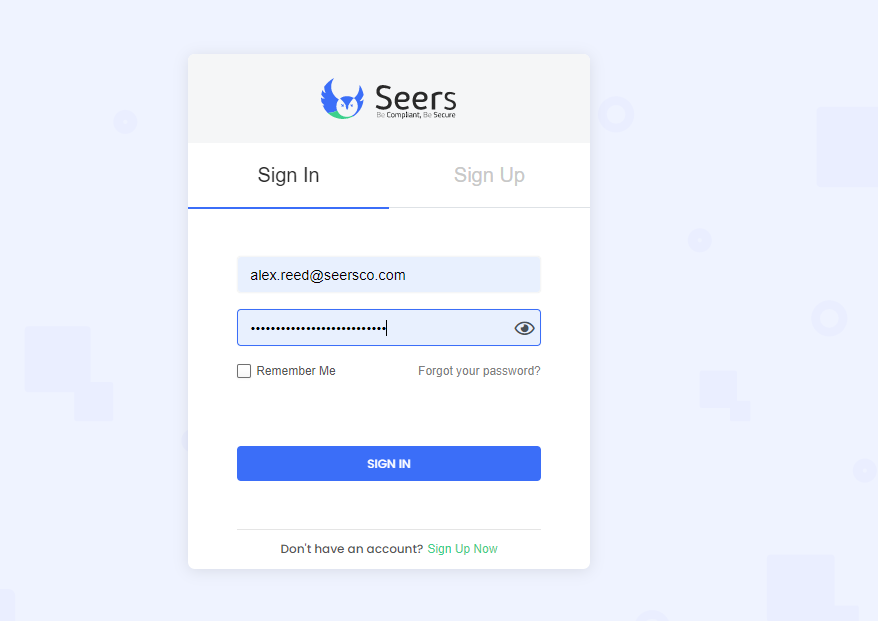 Step: 2
Login to your Seers account and reach your dashboard. Select ''Cookie Consent''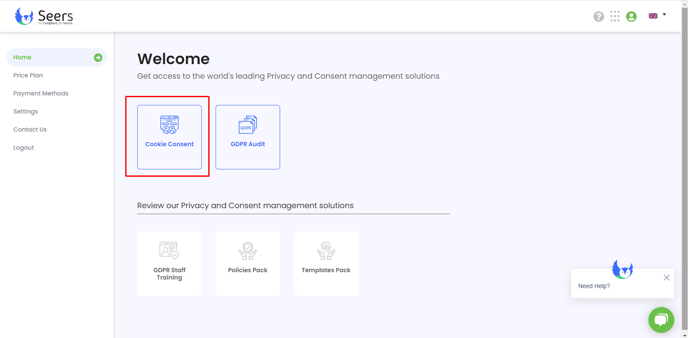 Step: 3
You have to select the domain first to make changes.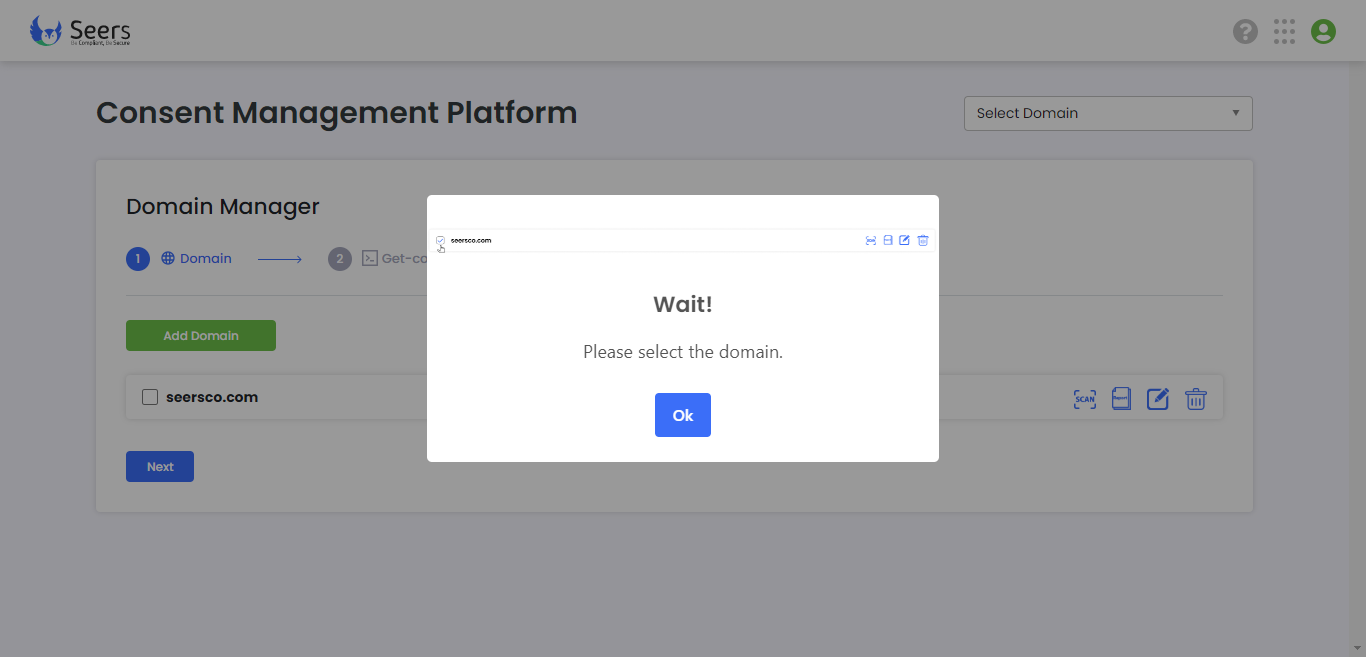 Step: 4
Select the domain to move to additional steps. You can scan, see report, edit the domain information and delete the domain from the icons parallel to domain name.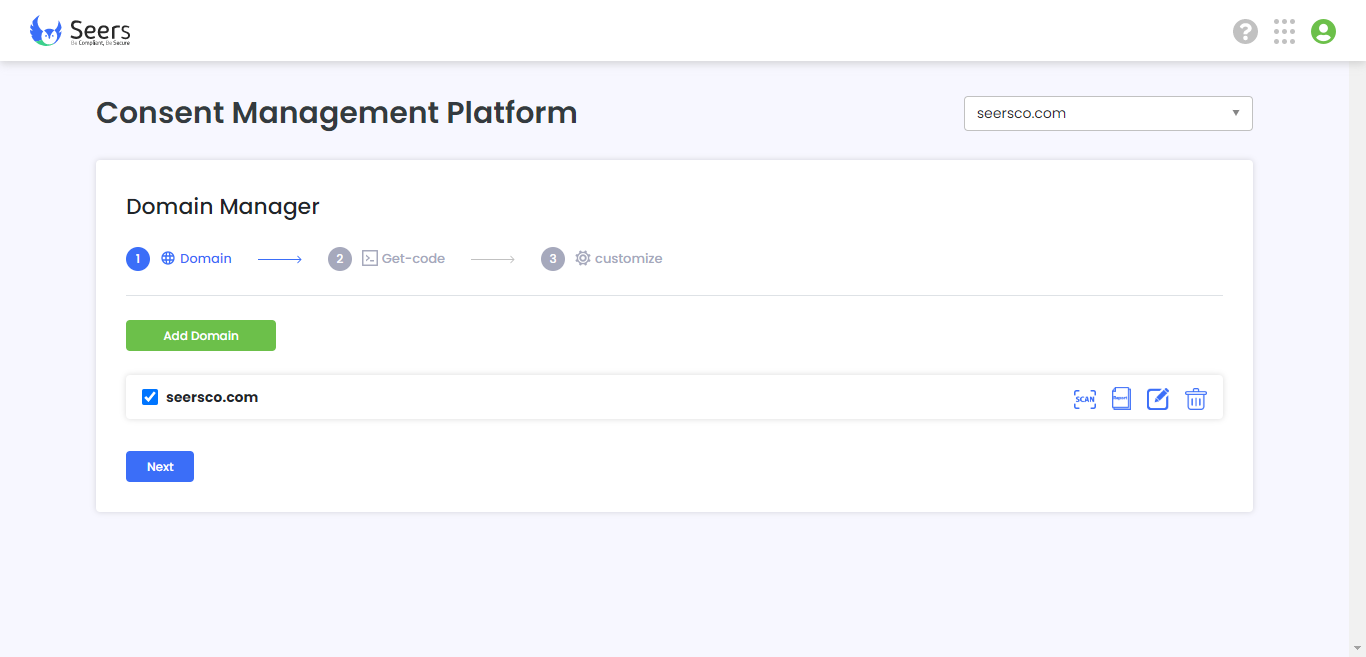 Step: 5
After selecting the domain click on the option of "Get-code". Complete learning is in the Get-code section.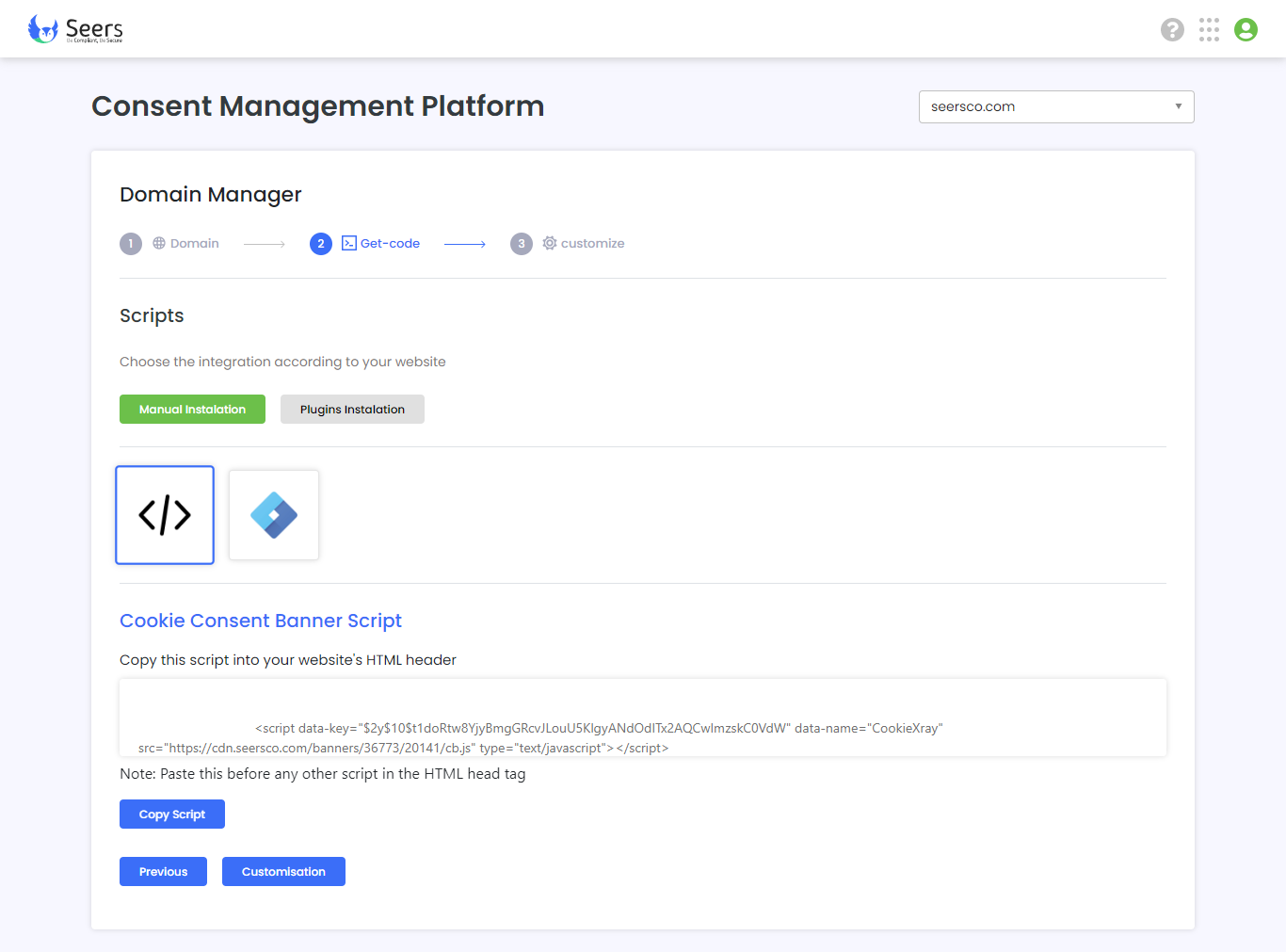 Step: 6
To make particular domain changes you can select the option of "customize" to set the cookie popup accorind to your requirements. Further explaines in section of customize.