How to use Cookie details feature in the dashboard?
The Cookie Details feature allows the user to show the details of the cookies that are listed in the categories of preferences.
Step: 1
Login to your Seers account and reach your dashboard. Select ''Cookie Consent''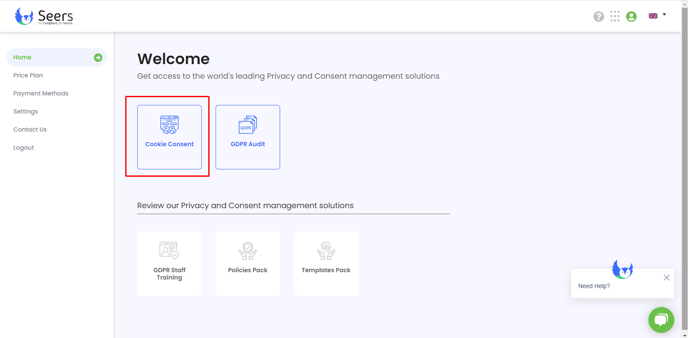 Step:2
Now go to the settings of your domain. Click the icon of settings.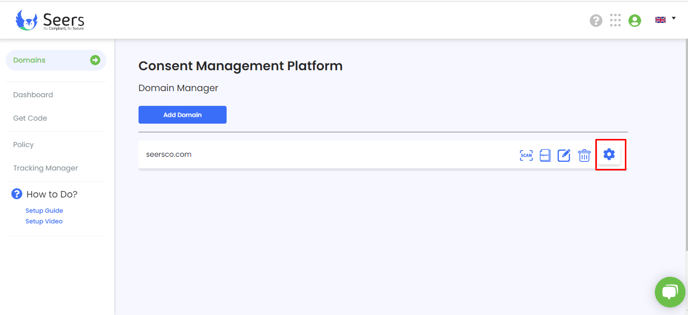 Step: 3
Now select Visuals.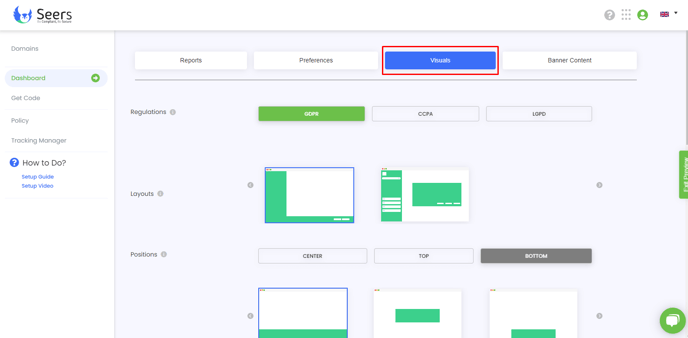 Step: 4
You will see the feature ''Cookie Details''. Turn this toggle on if you want the users to see the cookies listed from the banner, And if you want to hide these cookies, just turn this toggle off.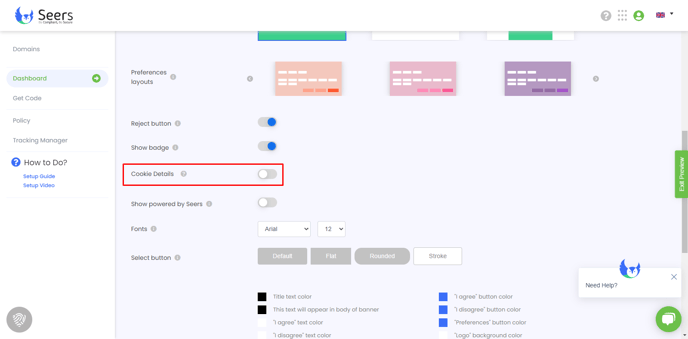 Step: 5
When you will turn on this toggle. The feature will start working and you will start to see cookie details in the preferences. See the image below: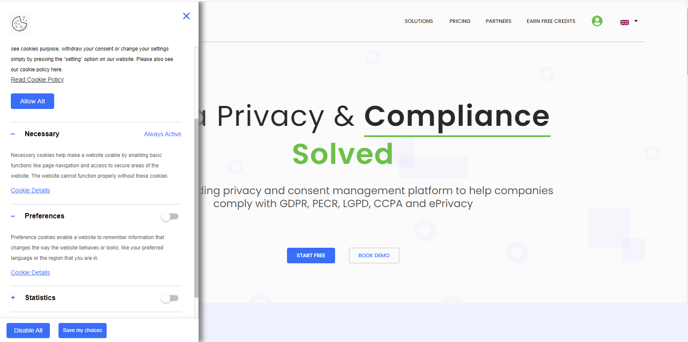 However, if you don't want the users to see the cookie details, you can turn it off. Then it will not show this option of '''cookie details''.