How can I customise the banner's language?
Steps to add/change the language for cookie banner:
Select the 'Banner Content' option in your dashboard.
To change the language for your cookie banner, click on "+" icon.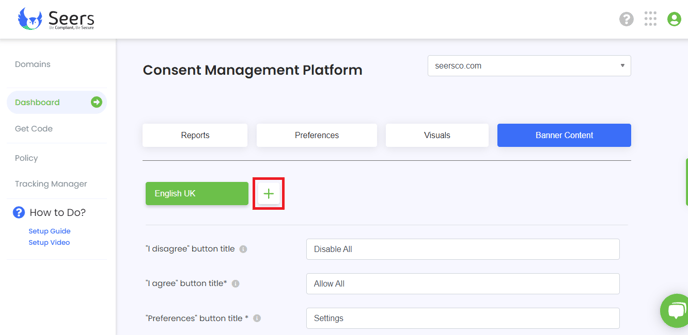 Simply choose a language from the drop-down menu and click on the "Add Language" button.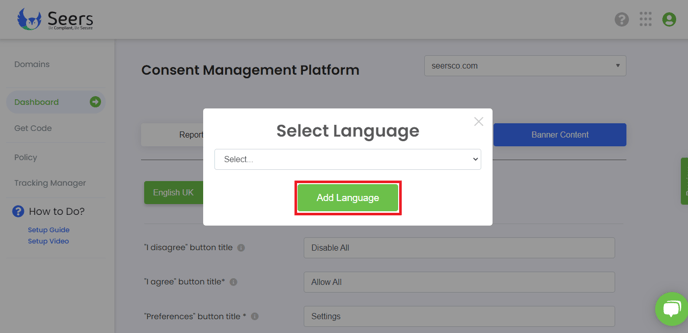 In the end, save your settings. Your language will be updated.
For more information on how to change the banner content, please read the related article here.