Information regarding payments
How to pay
All Seers products can be purchased by using a debit or credit card (Visa, Mastercard, American Express) or via Paypal.
How to update/change the payment method
If you need to update or change your payment method, you can do so in the payment methods tab.
The user module of payment methods allows you to do this.
Please add the updated payment method by clicking 'Add Payment Method'
Then remove the old payment method and make the newly added payment to Primary.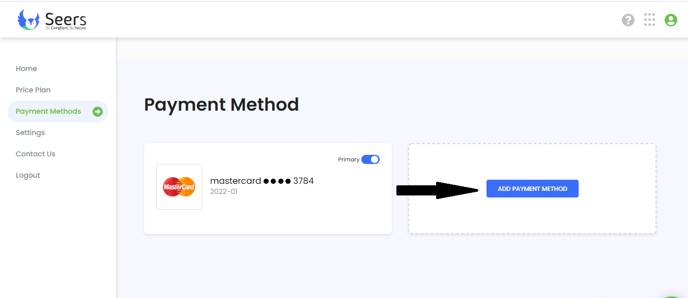 Adding multiple cards
You can add another credit or debit card by clicking the 'add payment method.'
This will allow you to enter multiple payment methods if you need to.
And set one to the 'primary' and the other to 'secondary'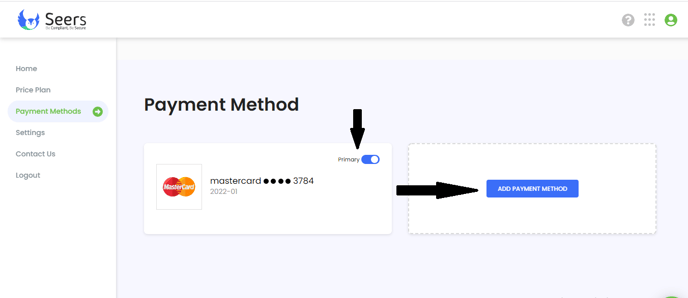 How to delete a payment method
If a payment method is out of date or no longer in use, you can remove it in the user module of the payment method as well.
Simply select the 'delete the payment method' option to move forward.
If this option is not viewable from the setting please contact support@seersco.com
How to get a refund
Seers have a comprehensive refund policy in case an issue arises.
You can refer to our 'terms and conditions' on our website for further refund policy information.