How to install a cookie consent banner on a WordPress site manually?
Step 1
Sign in to your WordPress account.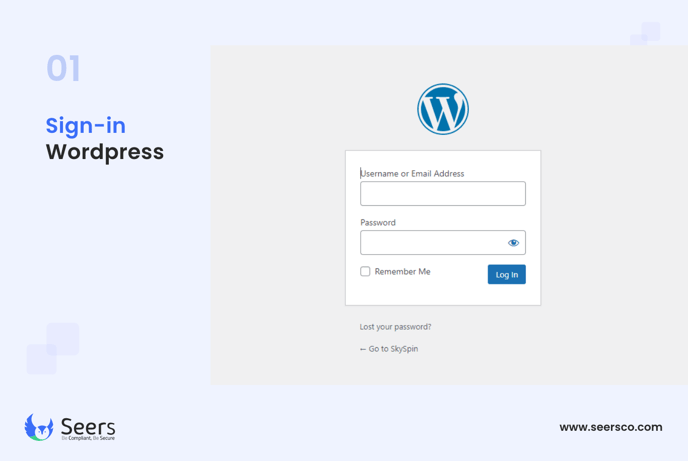 Step 2
Go to Appearance and select Theme Editor from the list.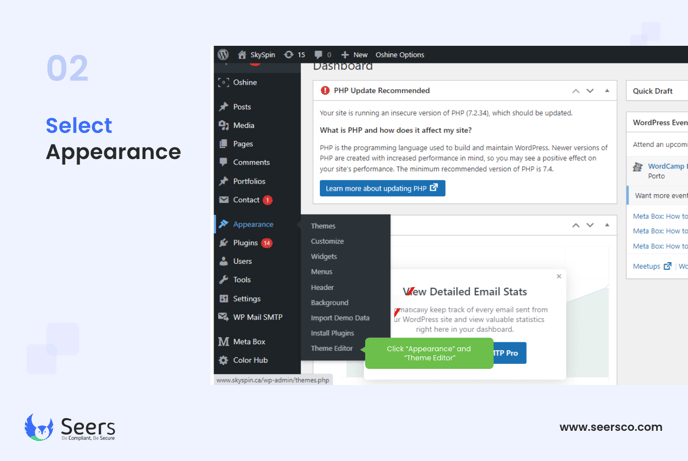 Step 3
Now click on the Theme Header from the sidebar on the left.
Step 4
Now, Sign in/Sign up for Seers Account and head to your Dashboard.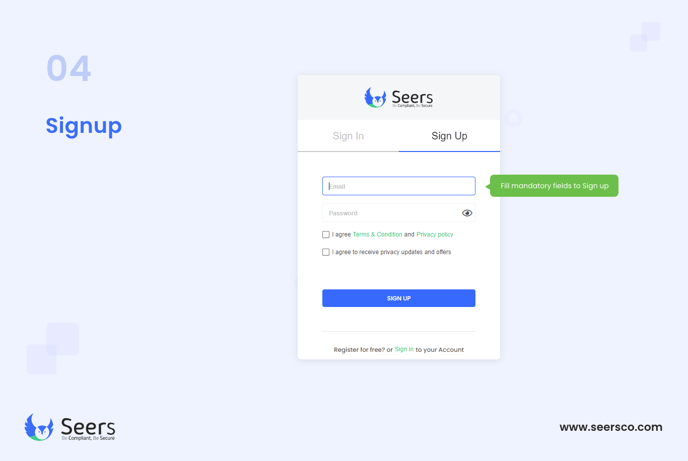 Step 5
From the main menu, Select Cookie Consent.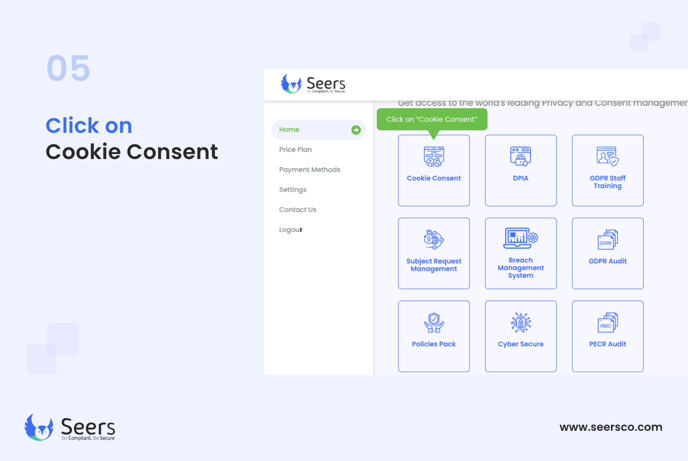 Step 6
If you are a new user, add your domain name, Scan frequency, and email address and click on the Save button. Our scanner will scan your website. It may take a while to complete.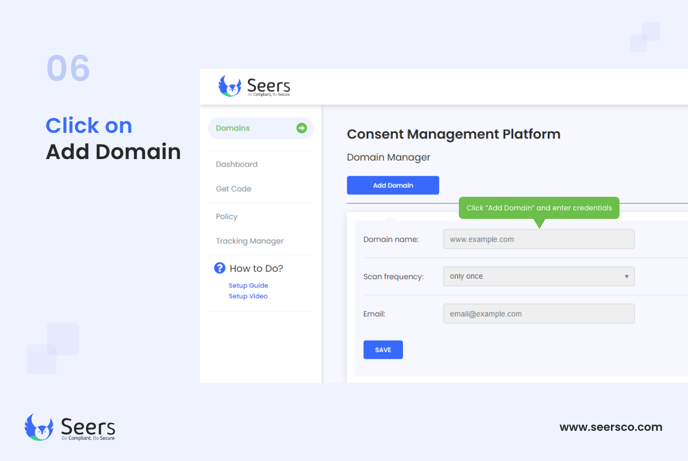 Step 7
Wait for scanning to complete.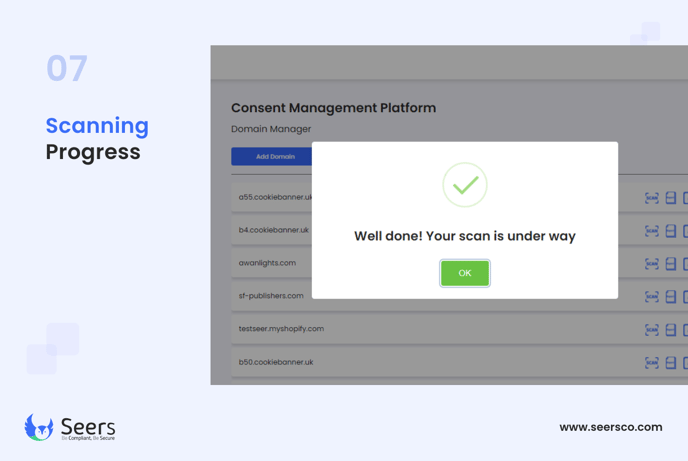 Step 8
After the scanning process is done, click on the setting icon of your domain.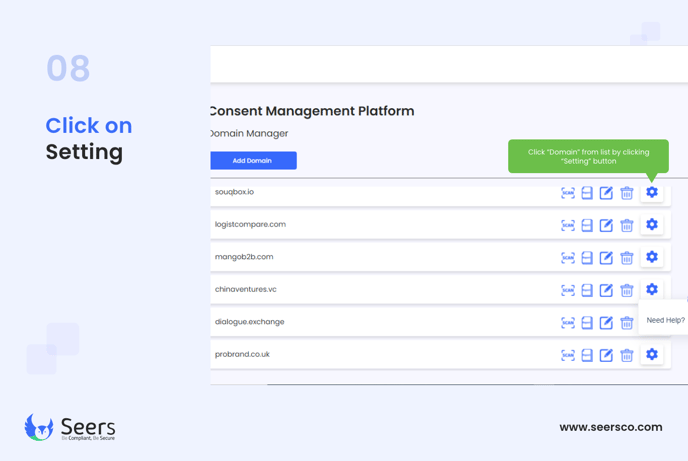 Step 9
A popup will appear. Select an option for creating your cookie consent banner.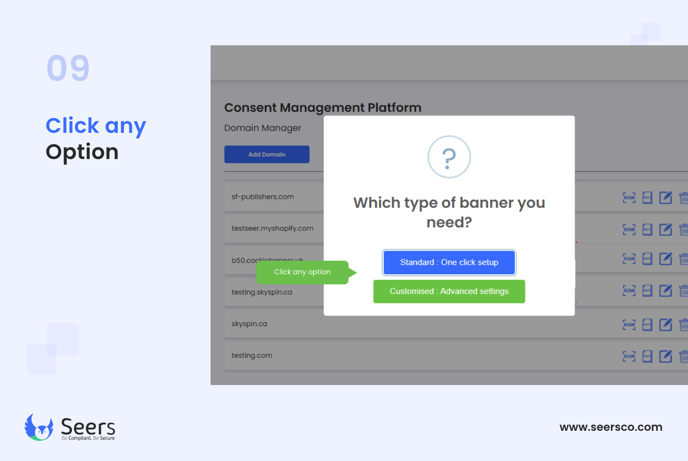 Step 10
Then go to Get code and click on the script option (</>) under the Manual Integration.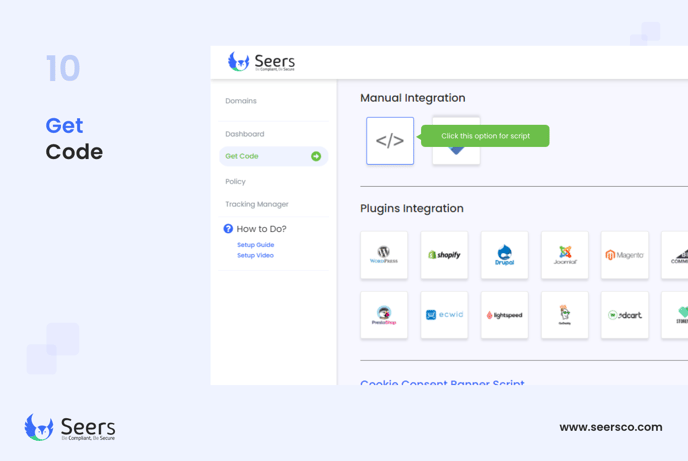 Step 11
Copy the Cookie Consent Banner Script and go to your WordPress HTML Code.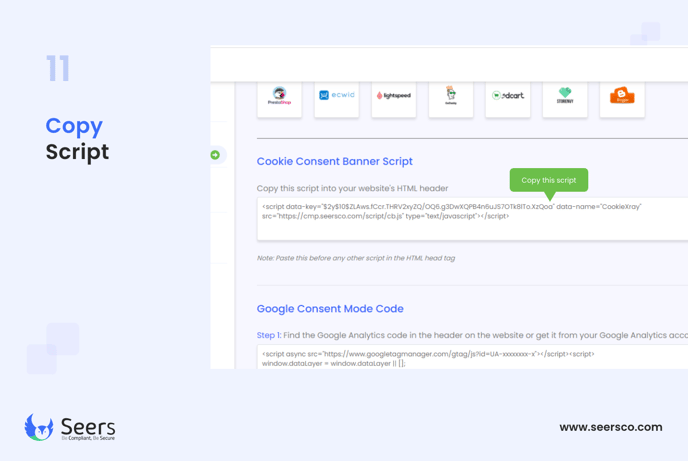 Step 12
Now insert that script into your HTML header tag as mentioned in the image.