Installing the Seers Cookie Consent Banner on a Wix website
How to install the Seers Cookie Consent Banner on a Wix website
Step 1
Log in as an administrator on your Wix website.

Click on the "edit this site" tab in the upper right corner of the web page.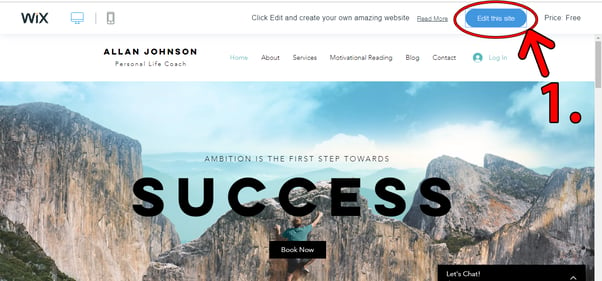 Step 2
On the left side click on the "add" button.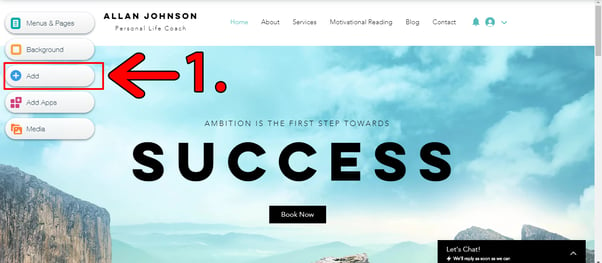 Step 3
Click the "more" button at the bottom of the ribbon appearing on the left side of the website.
Click on"HTML iframe" button to add the script.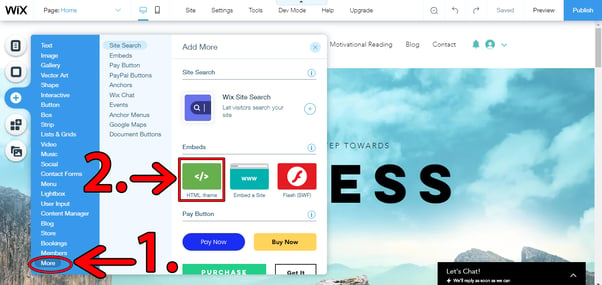 Step 4
A new iframe will appear.

Click on the "enter code" button.
Paste code is given by Seers in the popup box.
Click on the "apply" button.
Step 5
Drag it from scaling points to adjust the size.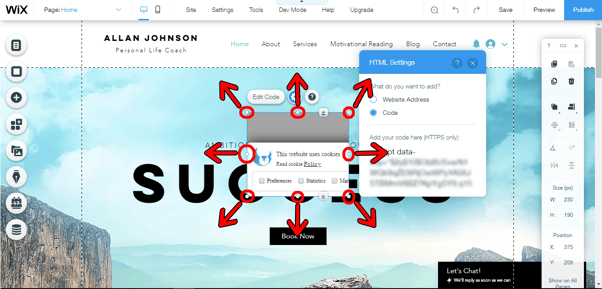 Step 6
It will save your settings automatically.

Your banner will appear in the "HTML iframe" box.
Click on the "preview" button.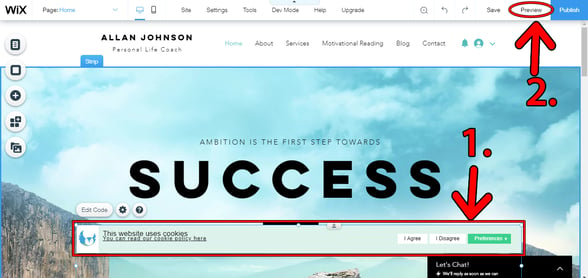 Step 7
It will take you to the next page. Your cookie banner will appear.