Step 1
Log in as an administrator on your PrestaShop website.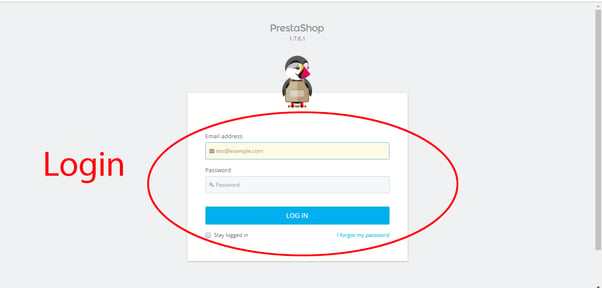 Step 2
From the dashboard go to the "module manager" tab in the left menu.

Click on the "module manager" option.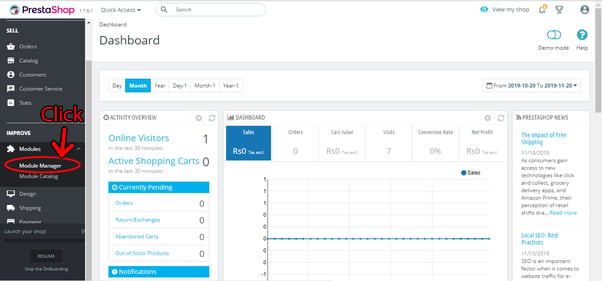 Step 3
A new window will open. Click on the "upload a module" tab.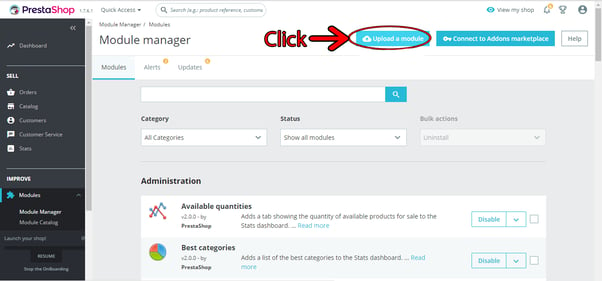 Step 4
Another window will contain a dialog box. When this dialog box appears then you must:

Drag and drop the file of the module downloaded from the Seers website in the highlighted area.

Click the "select file" option to upload files using "file explorer" from the computer.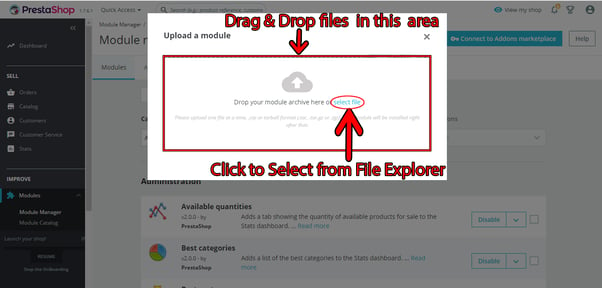 Step 5
As files are dropped or selected, then PrestaShop will start installing the module automatically.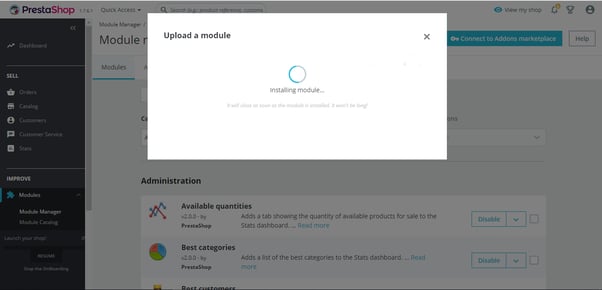 Step 6
As the upload is completed, it will show the message: "module installed".

Click on the "configure" button under this message.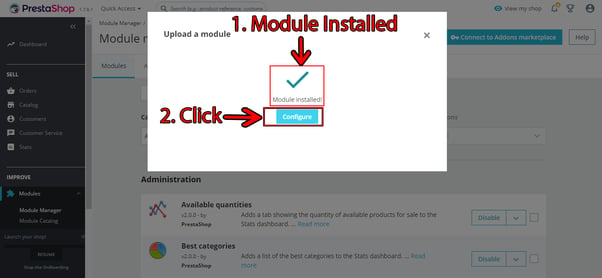 Step 7
It will take you to the configuration page.

Paste "ID" given by Seers.

Click on the "save" button to save the setting.