Manually edit the text shown on cookie consent according to your own requirement. By using Seers cookie consent banner's text can be editied accordingly.
Step 1:
Login to your Seers account and select the domain.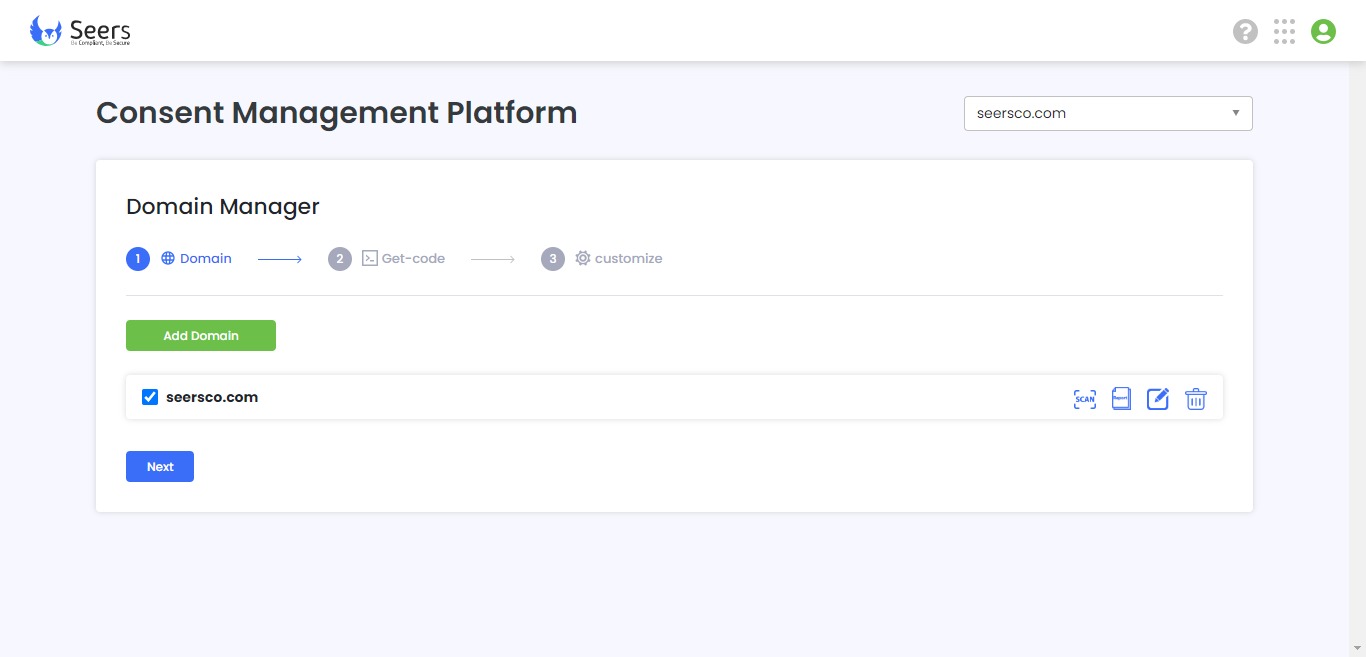 Step 2:
Go to customize and then select "banner content" from the options available.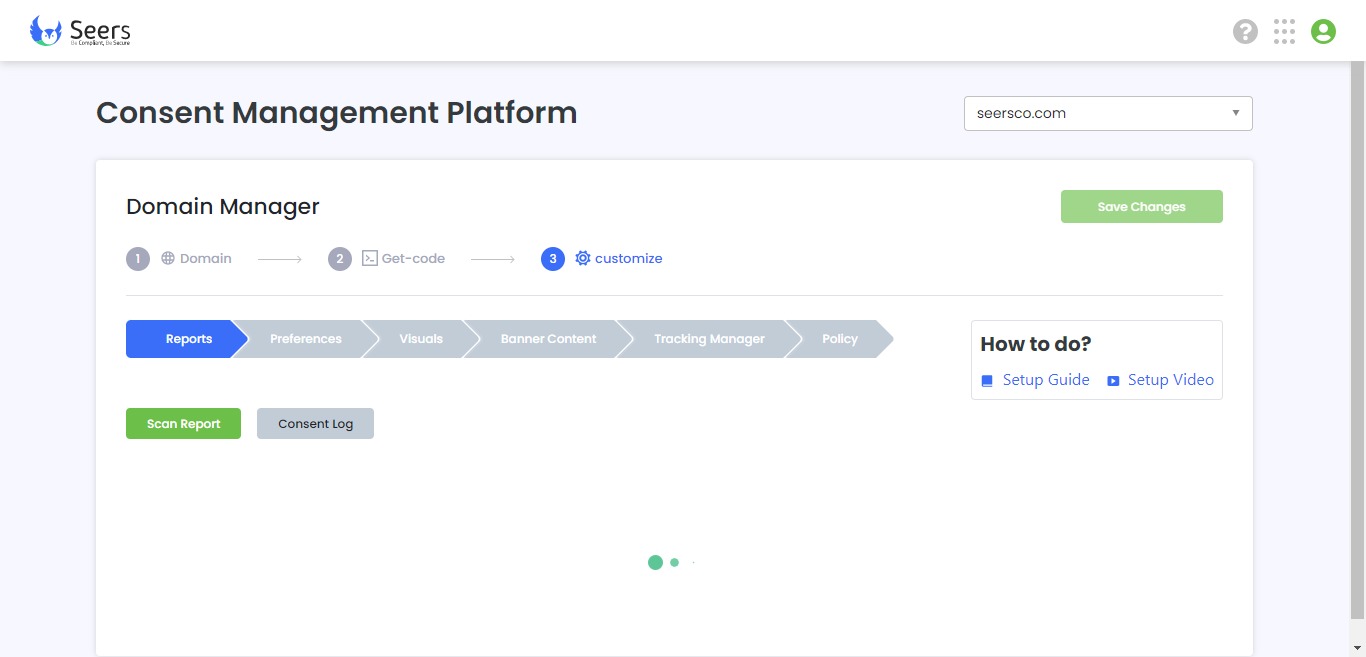 Step 3:
The banner consent window looks like shown in image below. You have to benefit of changing text according to your requirement.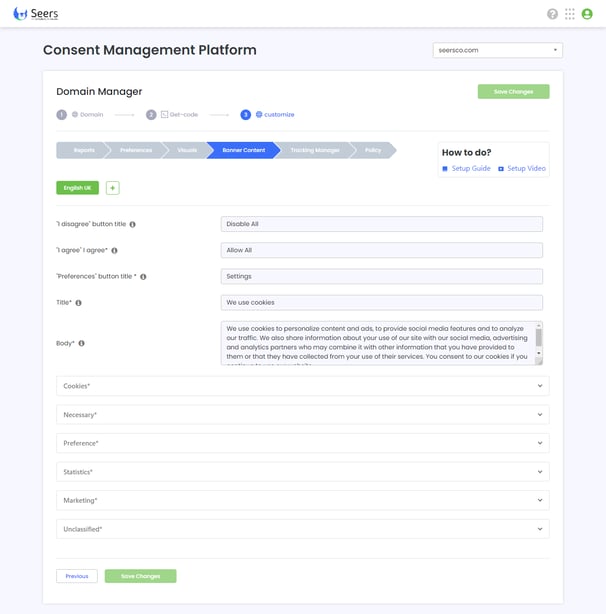 Step 4:
The general descriptions and default texts have been written in prior. You can make ammendents and shape it according to your own design.
Step 5:
Once you have make changes, save them by pressing the green button. they will automatically reflect on your website