Train your staff on GDPR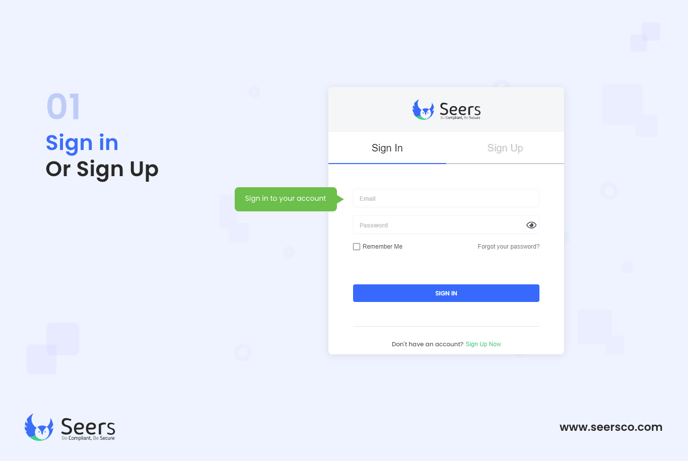 Select the GDPR Staff Training solution to begin.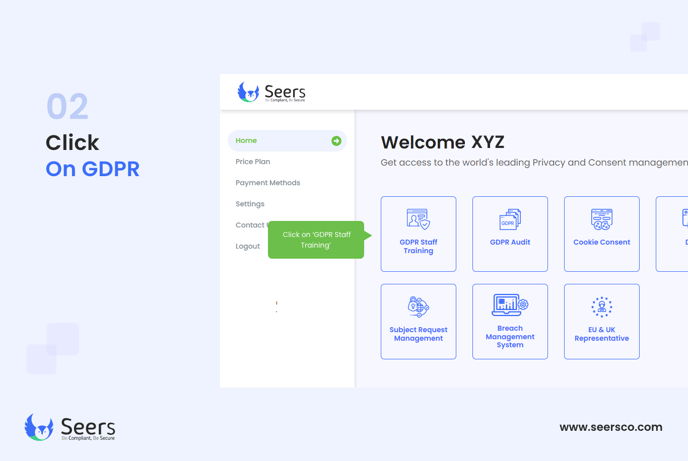 Select the 'train your staff' option.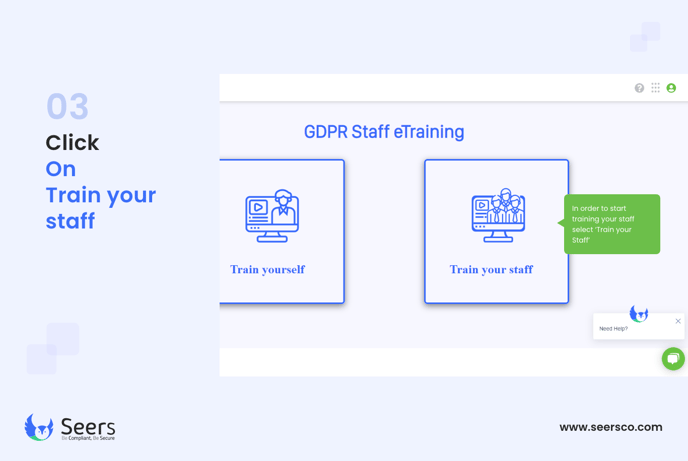 Click on the Add New button to invite your staff for training and click Save.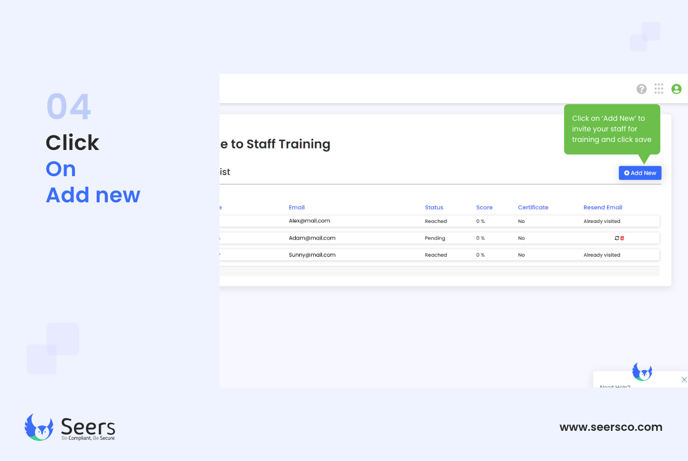 Here, you can check the invited user's status, score, and certificates. You can also resent the invitation by clicking on the Resend button.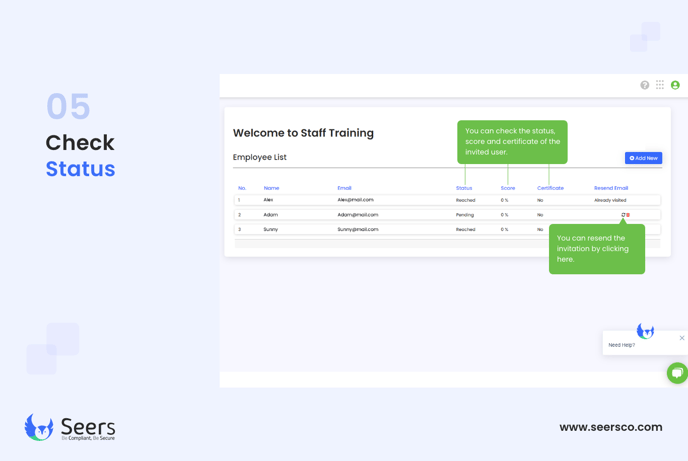 An invitation will be sent to the person invited. Please click on the provided URL in the email.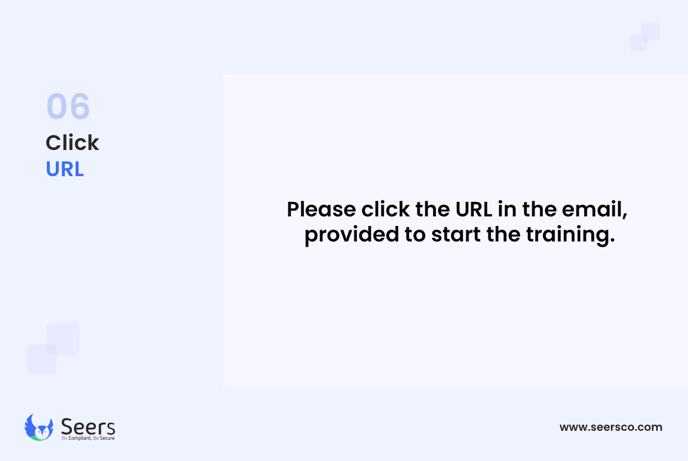 Then you will be asked to provide the required details to start the training.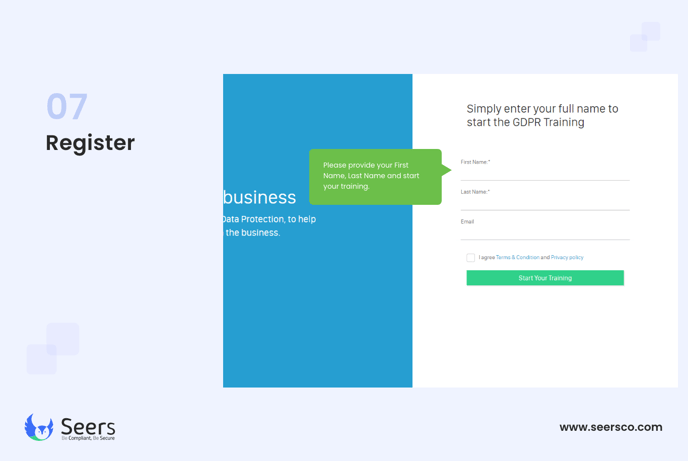 Now choose from the following four modules that will appear on your screen.
Minimise

Anonymise

Secure

Delete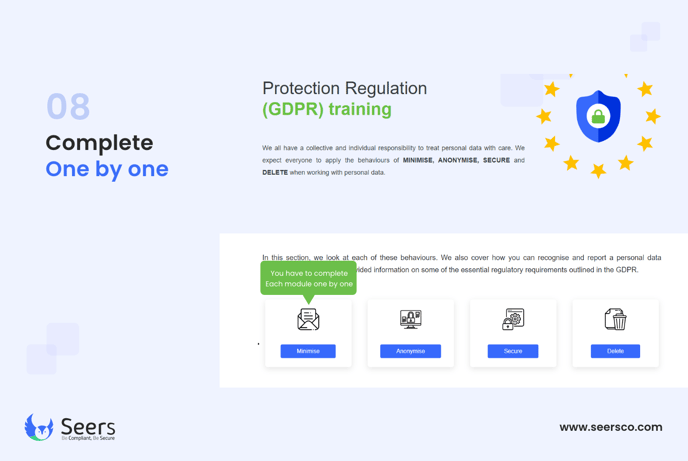 Select each module to read the course content. Complete all sections of each module to unlock the next module.
Each module is further divided into four parts. Please select the first part to get started and follow the same order for each part.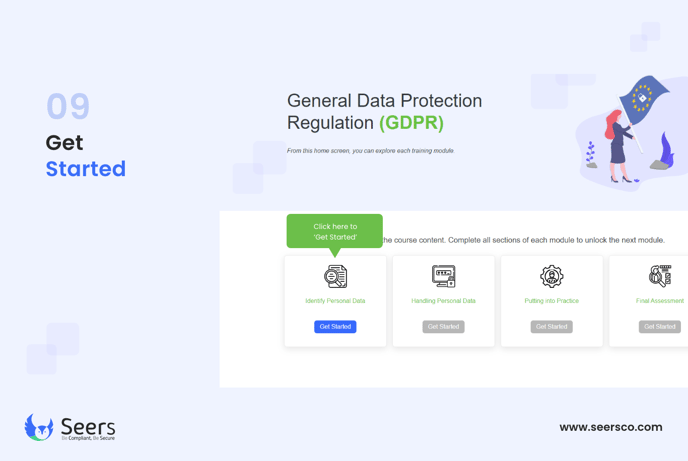 Once you have completed all four parts in a single module, click on the next module and follow the same process. In order to proceed, you need to provide answers to each question by reading the above example.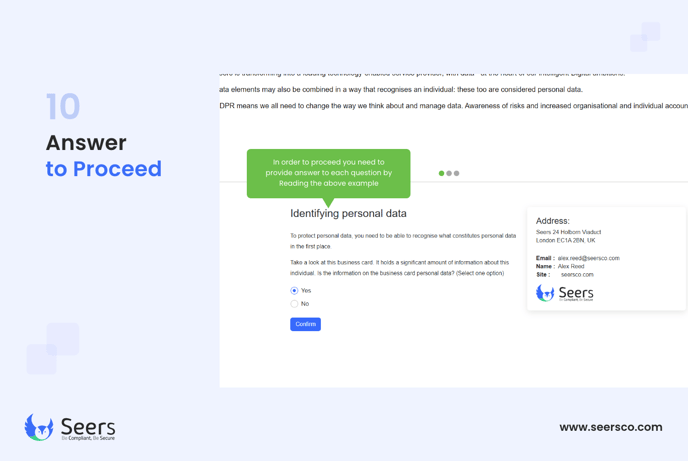 Follow the guidance under each module to complete the training course.
Once you have completed all four modules, you will be required to complete the assessment.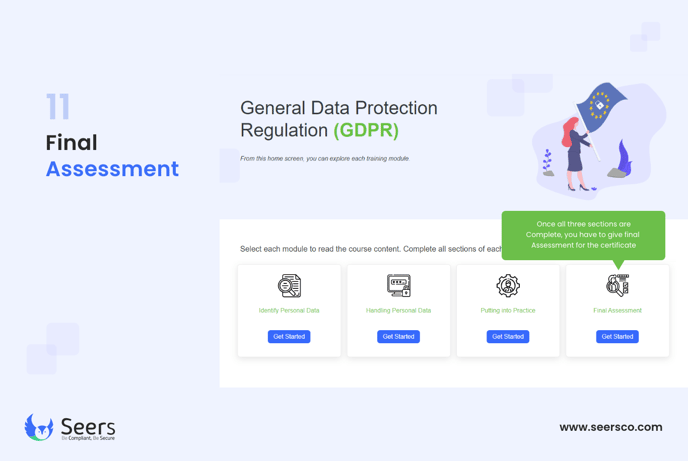 In order to complete the assessment, you need to provide the correct answers to all the questions and confirm. If the answer is true, you can move to the next question by clicking on the Next button.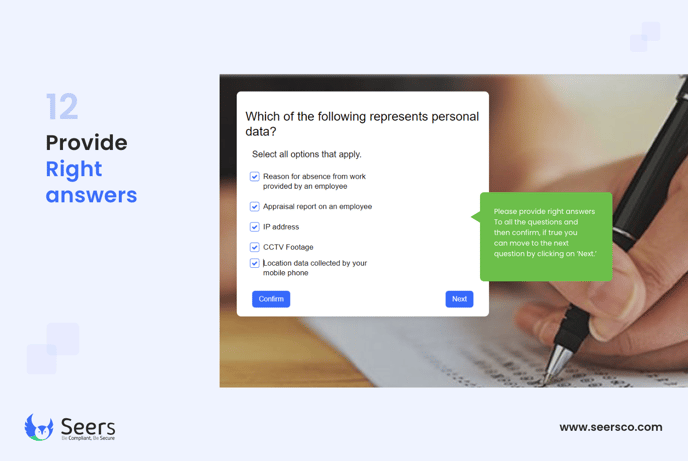 After you have completed the training and passed the assessment with a 90% score, you will then be prompted to receive your certificate.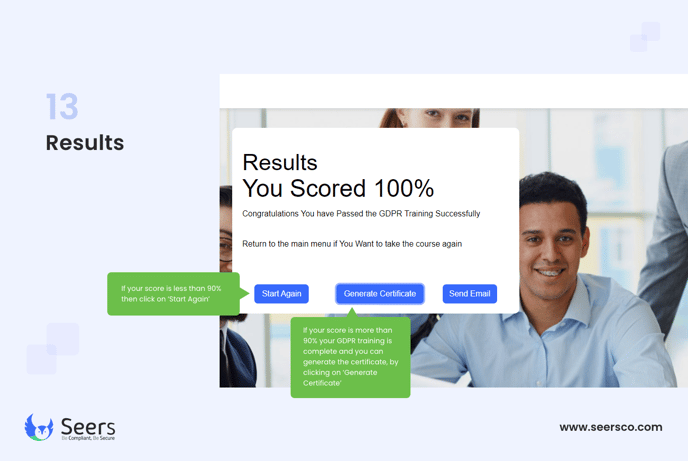 You can receive the certificate through an email or as an option to download to your system.