It will help you to set up a banner for your website
Setting up a cookie banner for your website
In order to install the cookie banner for your website, you will need to follow these simple steps.

'Login' to your account by visiting Seers.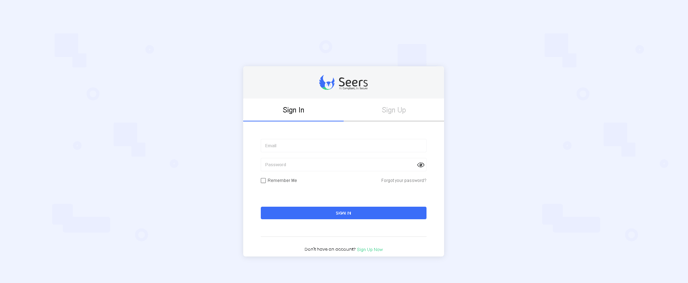 You will land on the dashboard.

Select 'Consent Management Platform' from the dashboard.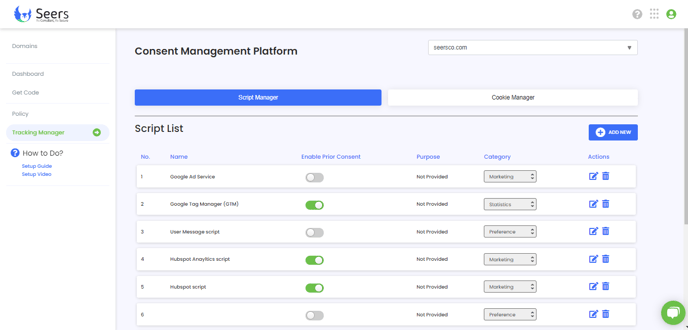 You will land on your 'domain manager.' This is where you can add the users.
In order to add the users, you must click on the 'add domain' button
Then you will be required to fill out the details. Enter your:

Domain name

Scan frequency

Email address

Then click the 'save' button. Your 'domain' will be added.

Then click on the 'settings' button at the end.

You will be taken to the next screen to follow the next steps.
Select the 'Standard: One-click setup' button

It will take you to the next section.

In this section, you will have to copy the script by clicking on the 'copy' button.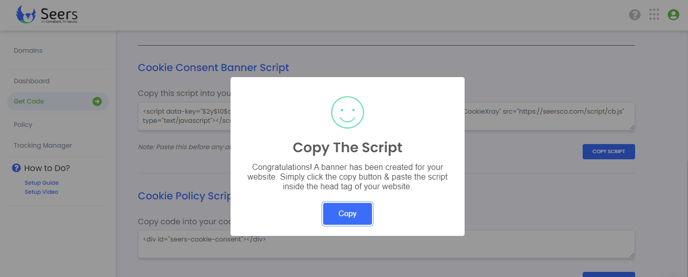 The text generated has to be pasted into your site.

You must 'paste' the script at the top of your website.

Once this is complete the banner will appear on your website.