How to set up a cookie banner manually on Shopify?
Step 1
From your Shopify admin, click on the customize theme option.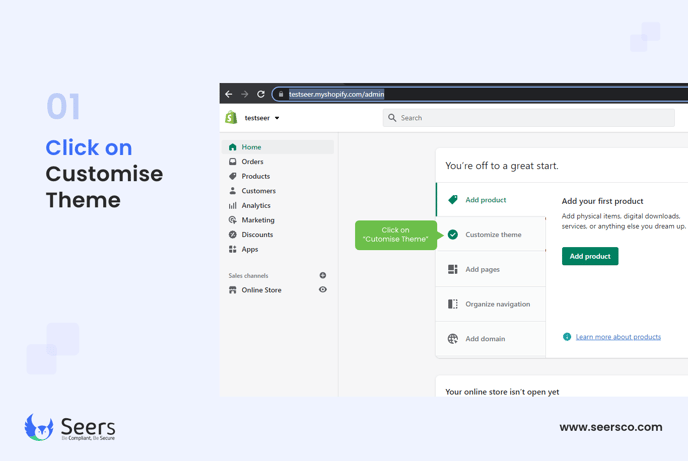 Step 2
Click on the tab with Customize theme.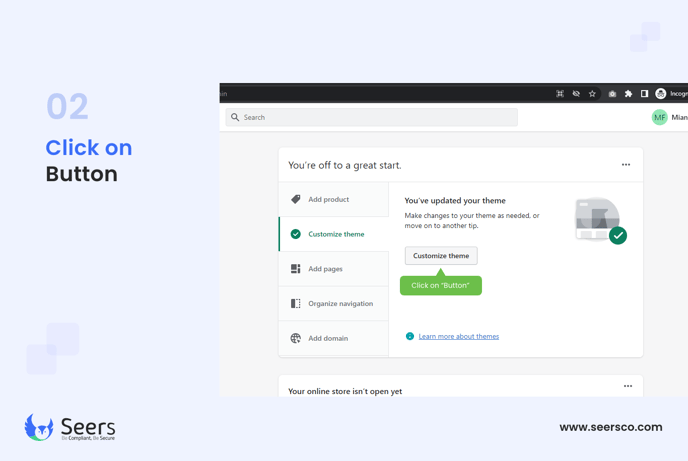 Step 3
Now click on the customize tab.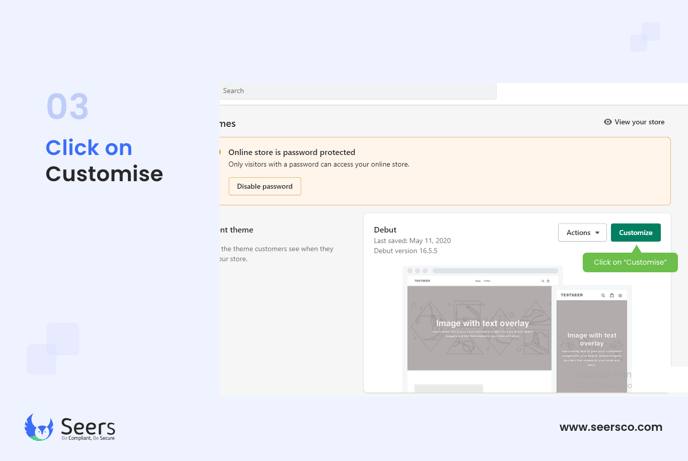 Step 4
In the header, click on the dots. A small window will appear.
Step 5
Now, click on the Edit code option.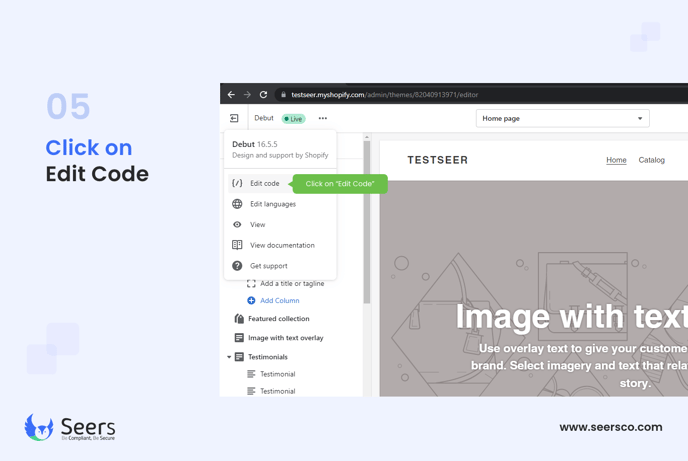 Step 6
Click on theme.liquid in the Layouts.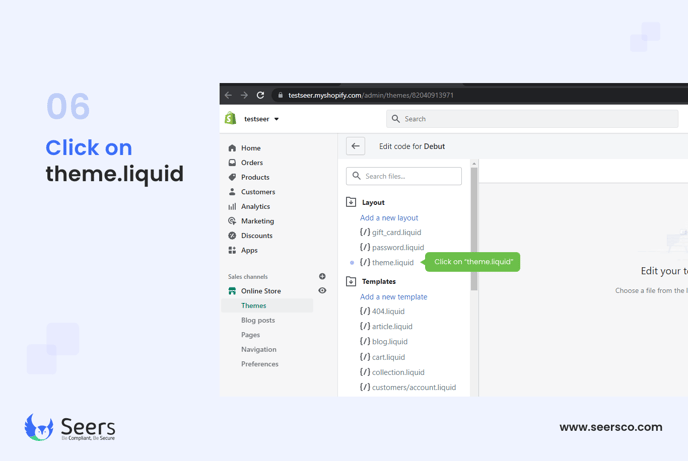 Step 7
You need to paste the Seers' script code after the html head tag.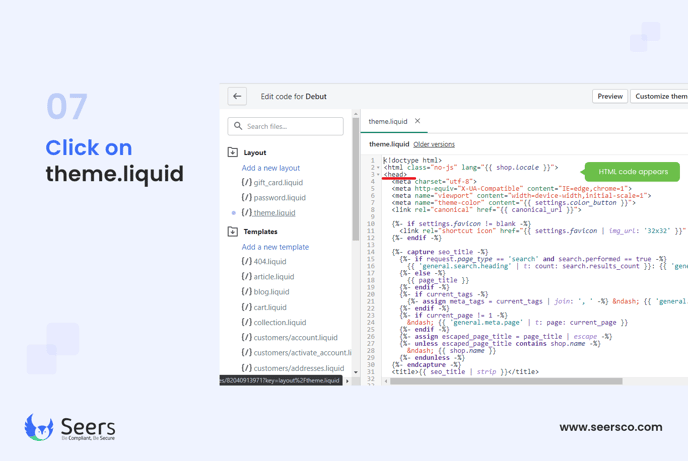 Step 8
To copy the script code, you need to sign in to the your Seers' account.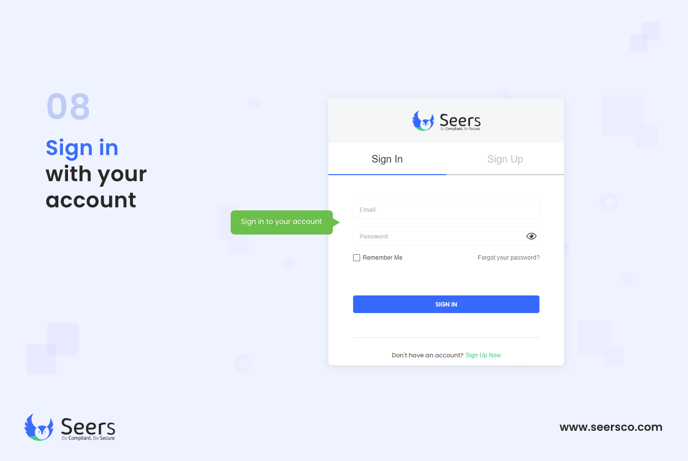 Step 9
Go to your dashboard and open Cookie Consent.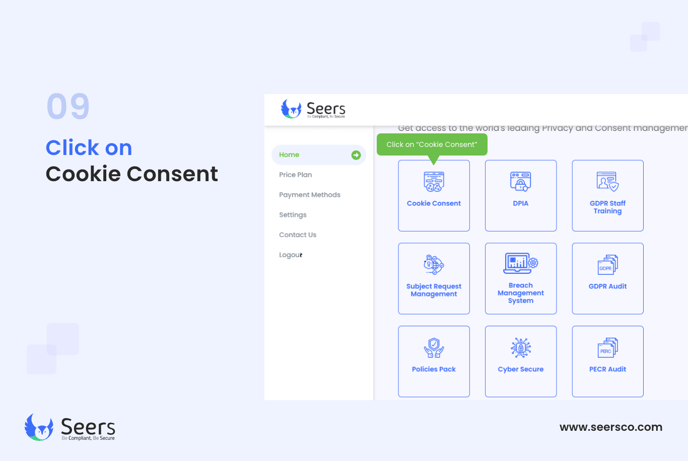 Step 10
Now add your domain name, scan frequency, email, and click on the save button.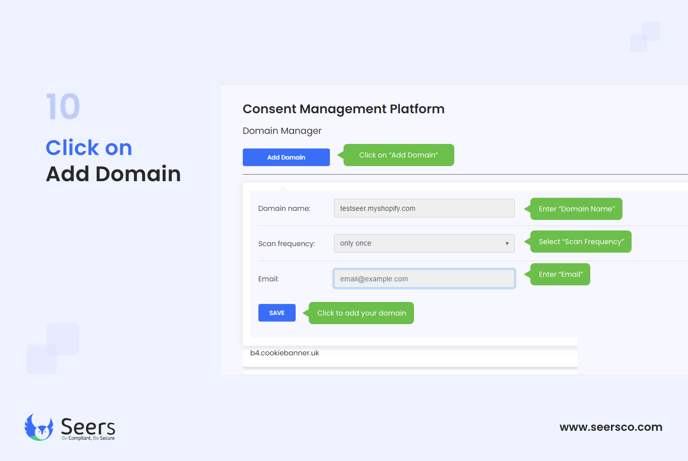 Step 11
After that, click on the Settings option of the domain you added.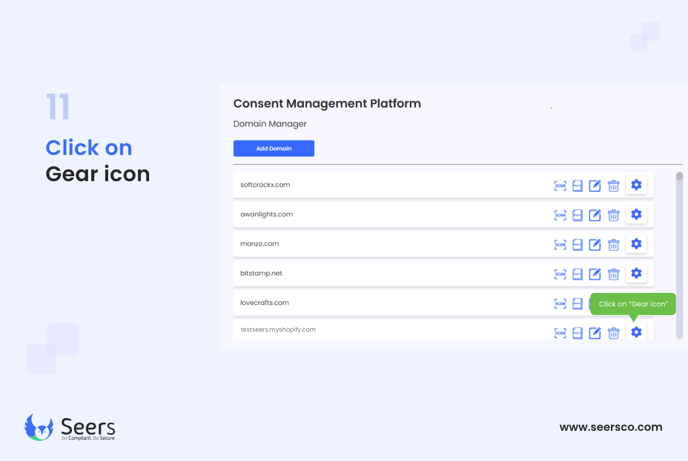 Step 12
Go to the Get code option on left side of your dashboard.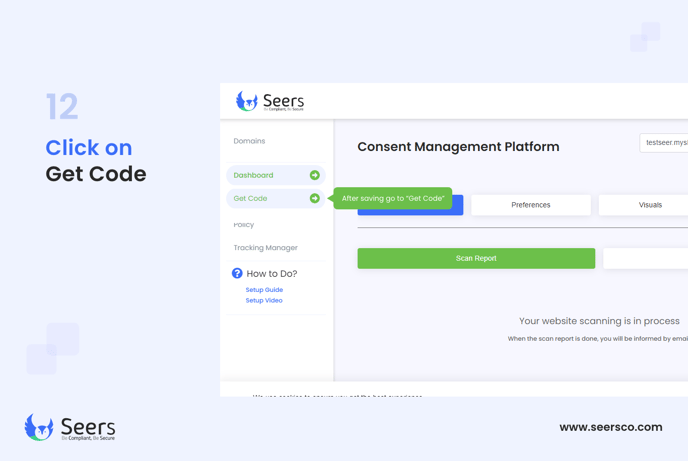 Step 13
Copy the script code and paste it to the html head tag of Shopify theme.liquid code.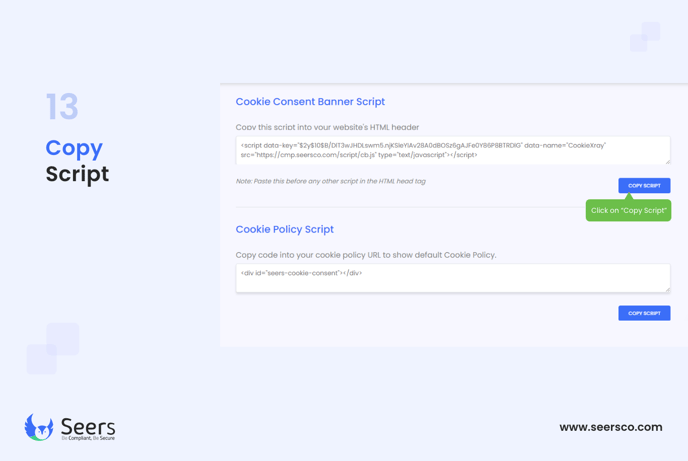 Step 14
After inserting the code, the result should look something like this: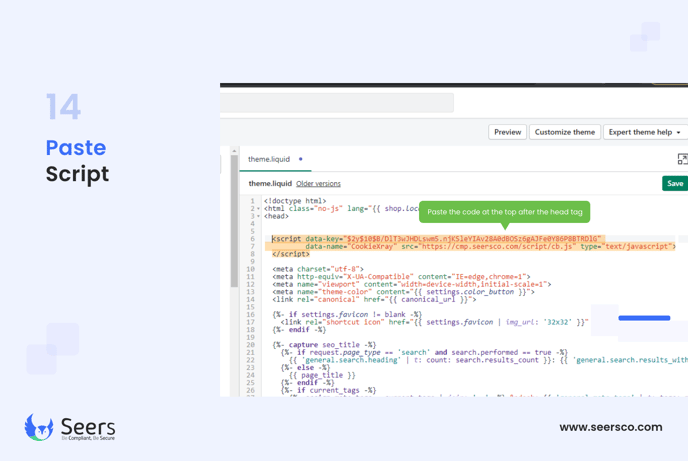 Step 15
The banner will appear on your website.