GDPR staff training, steps to give access.
Seers GDPR Staff eTraining solution is an online, interactive, modular-based training course that enables organizations to train their staff under the GDPR and get certified.
Seers Data Protection Online Training will teach you and your employees about personal and sensitive data, why they need to be protected, and how to comply with the General Data Protection Regulation (GDPR).
How to give access?
Follow these simple steps to give access to your employees:
1. Sign in to your Seers account.
2. Click on GDPR training.
3. Click on administrator
4. Now you just have to add emails of those employees to whom you want to give access.
5. Click "add new" and add their emails.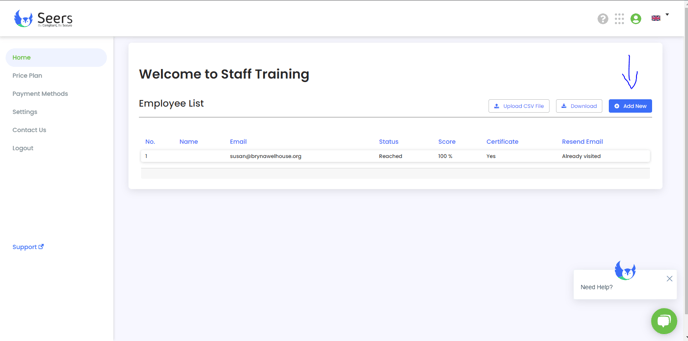 See the video guide below: