How can I find the scripts? How can I create/edit my scripts?
Find/block scripts with a script manager:
Go to your 'tracking manager' and select 'Script Manager.'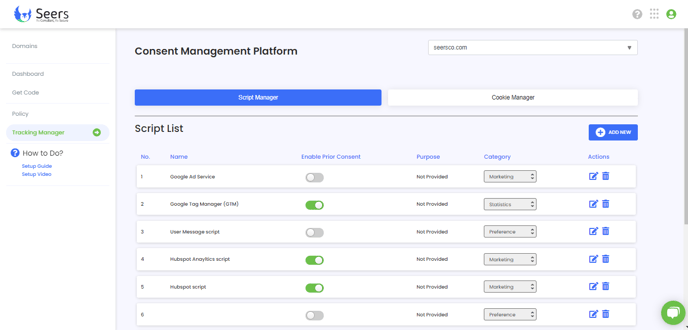 Script Manager:
When you add a new domain, our scanner finds the script which has all the tracking technologies on your website including scripts, cookies, beacons, pixels, etc. By using the script manager functionality, you can restrict or block what scripts or cookies you want to run till the consent is given.
You can switch on/off the toggles to enable/disable your scripts.
Here you can also create your own scripts by clicking on the 'Add New' button.
You can change certain things by editing script titles, some purposes or categories.
For more information see video: