Cookie Banner
A cookie banner is a consent interface on a website that allows visitors to choose which cookies and trackers to allow during their visit.
Setting up a cookie banner for your website
In order to install the cookie banner for your website, you will need to follow these simple steps.
'Login' to your account by visiting Seers.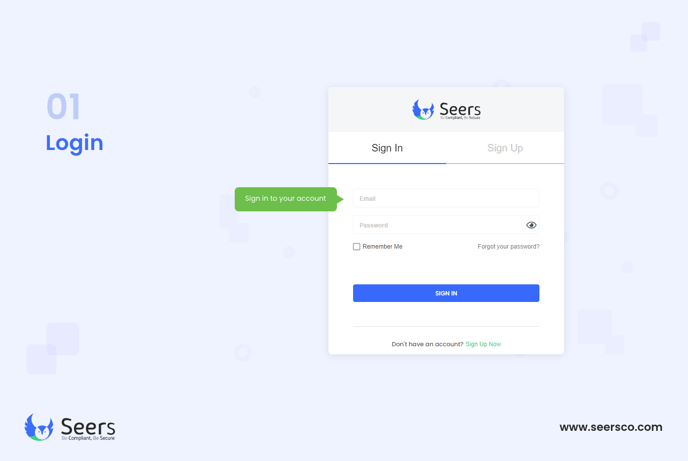 You will land on the dashboard.
Select 'Consent Management Platform' from the dashboard.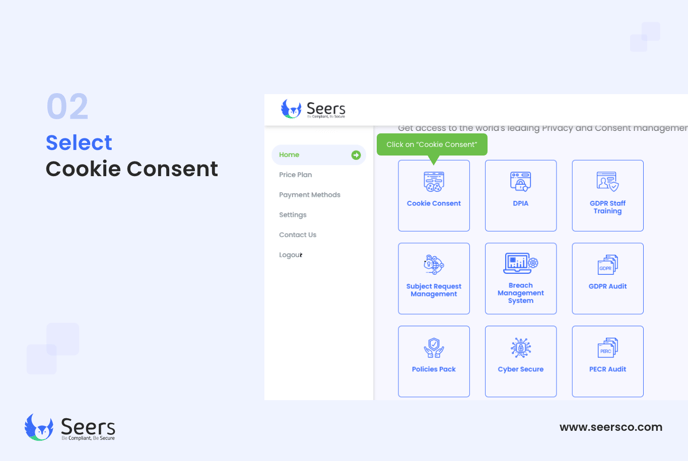 You will land on your 'domain manager.' This is where you can add your domains.
In order to add the domains, you must click on the 'add domain' button.
Then, you will be required to fill out the details. Enter your:

Domain name
Scan frequency
Email address

Then, click the 'save' button. Your 'domain' will be added.

Now, click on the 'settings'

button at the end.

You will be taken to the next screen to follow the next steps.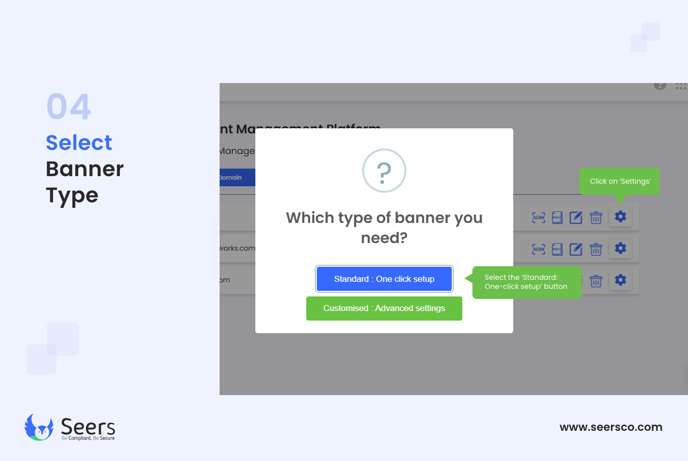 Select the 'Standard: One-click setup' button
It will take you to the next section.
In this section, you will have to copy the script by clicking on the 'copy'

button.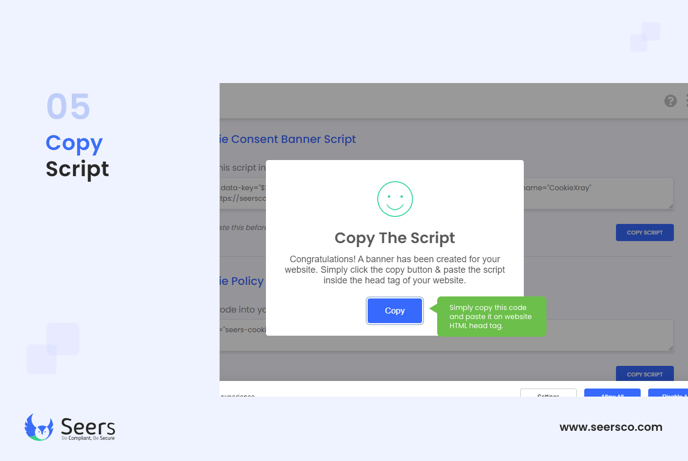 Simply copy this code and paste it on the website HTML head tag.
Once this is complete the banner will appear on your website.

If you are still not able to see your banner try the following methods;
Go to the 'Select' option:
In the dashboard, select 'preferences.'
To enable your cookie banner, tick the option of 'cookie banner' in 'select features.'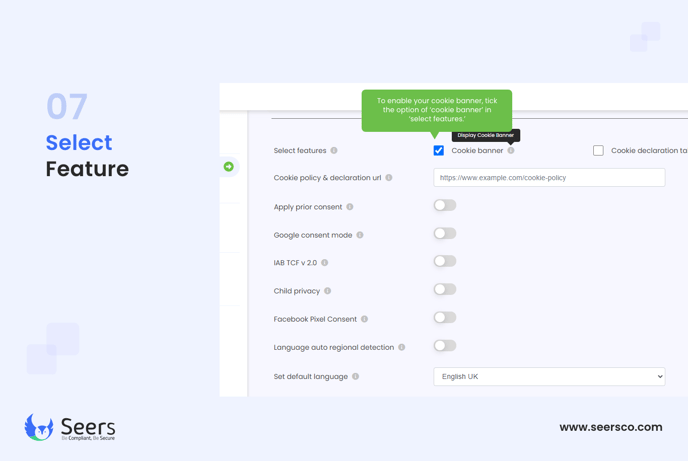 Your banner will appear on your website.
Add the correct code:
It is very important to add the correct code to display a cookie banner on your website.
Video Guide to customise the banner for your website with advance settings: