If you want to customize your cookie popup on your domains and subdomains according to your website colors. Seers gives you the benefit of customizing your cookie banner according to your needs.
Step 1:
Login to your seers dashboard and click cookie consent. Select your domain.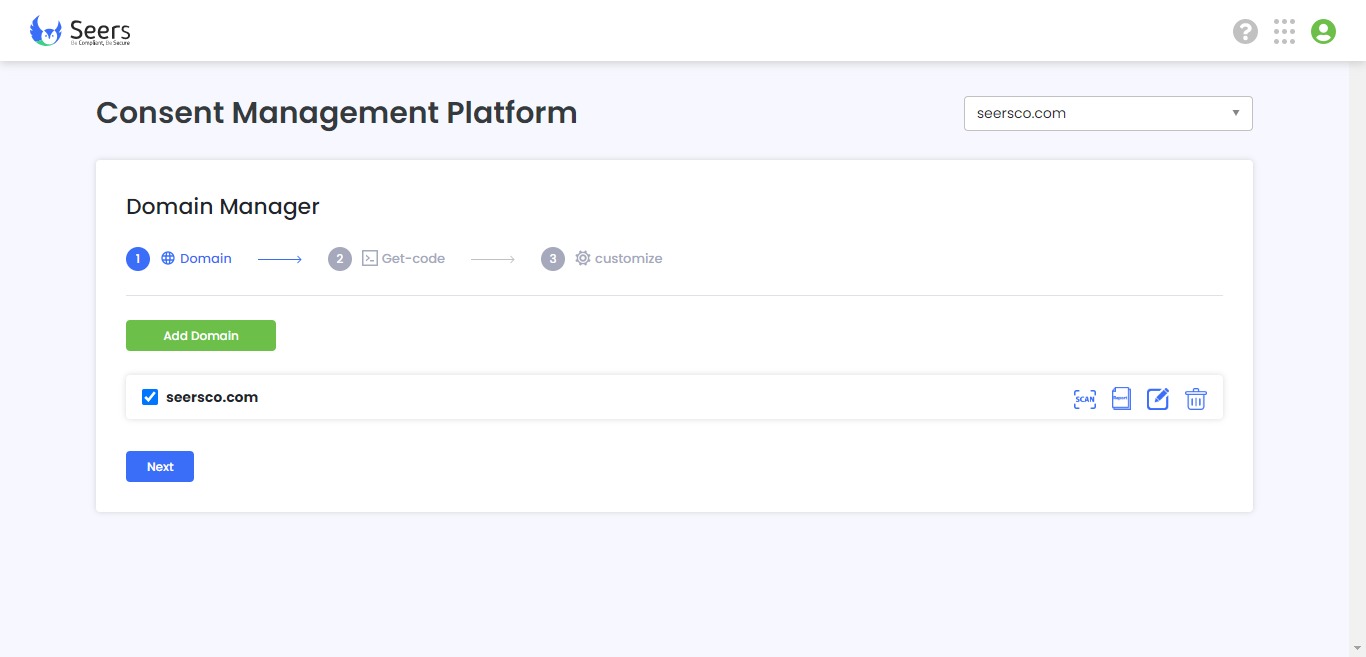 Step 2:
Go to the option of customize and select "Visuals"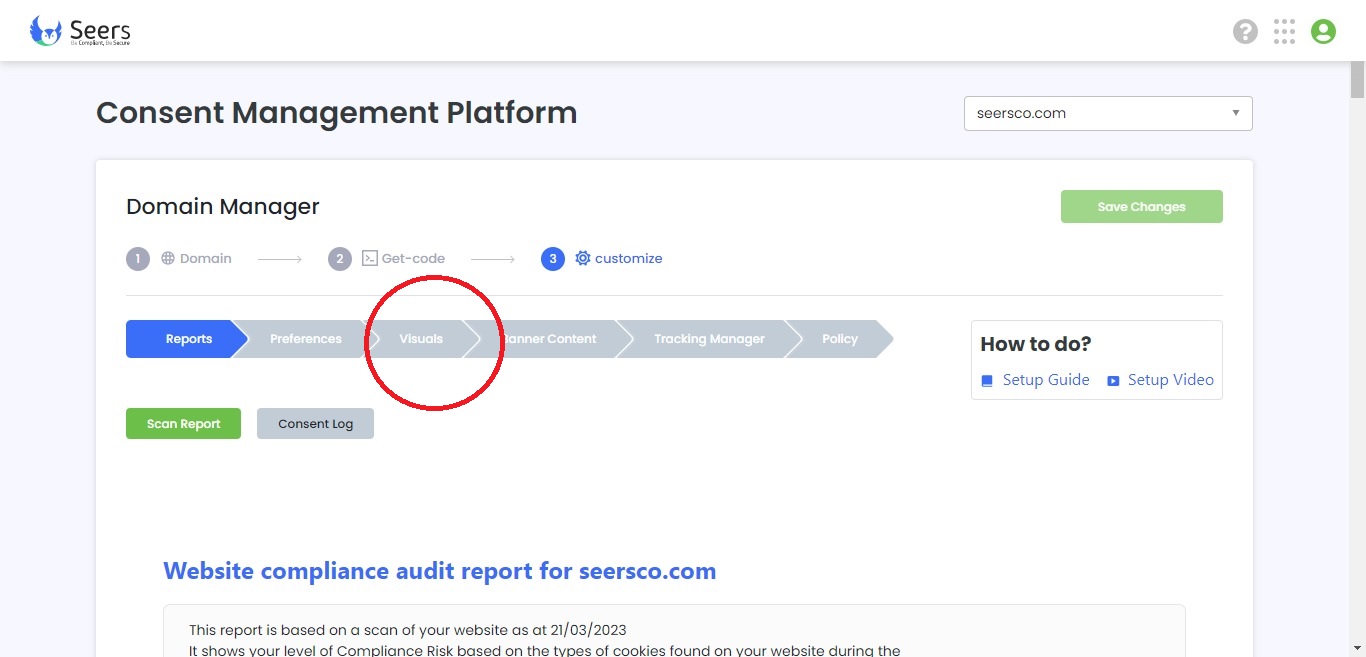 Step 3:
In order to change the color of the banner you can select any color from the given "built-in themes". Choose the color according to your own variation of website.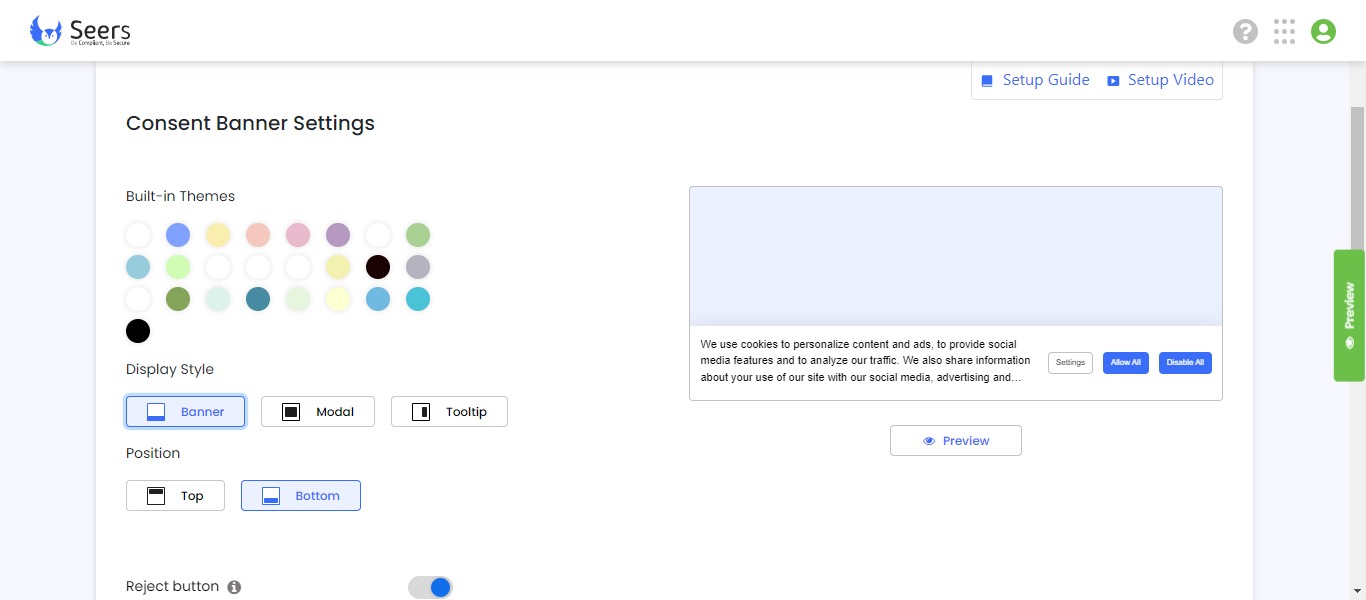 Step 4:
The next option gives you the style how you can display your cookie popup on your website. "Display Style" gives you three options of banner, modal and tooltip. You can select it according to your choice.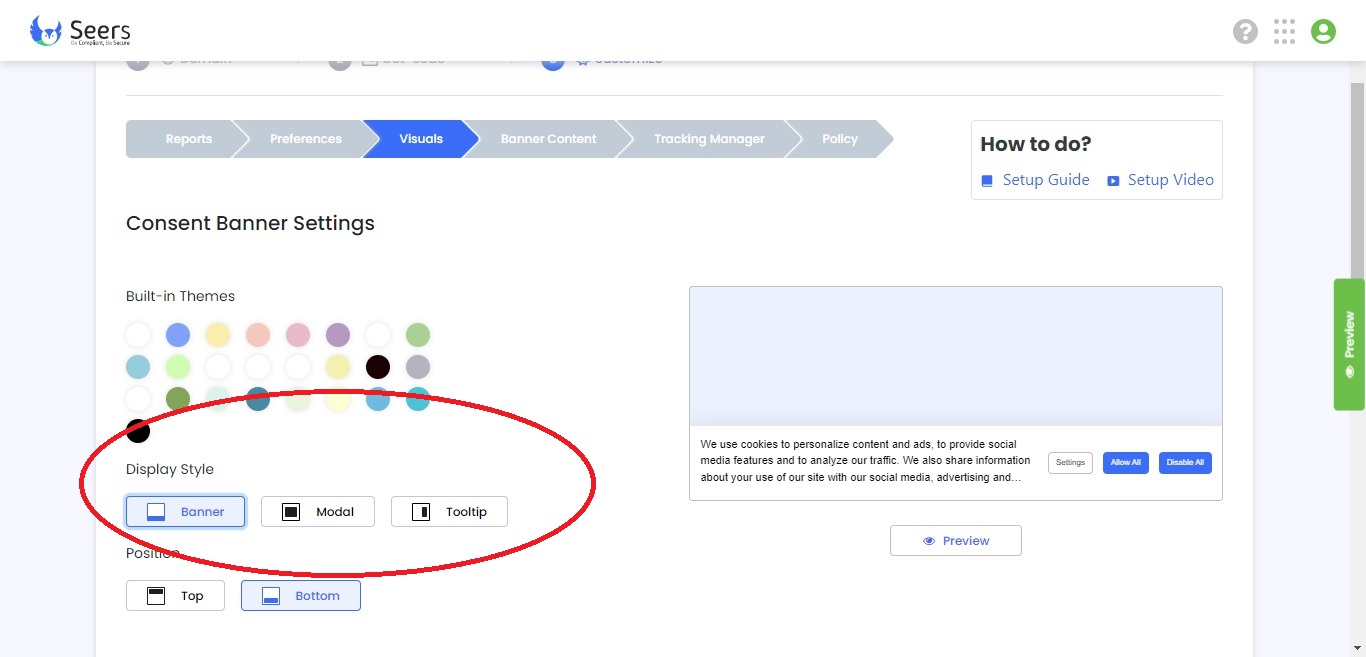 Step 5:
The next option which says "position" enables you to select where your cookie consent banner popup should appear. It could appear in top or bottom.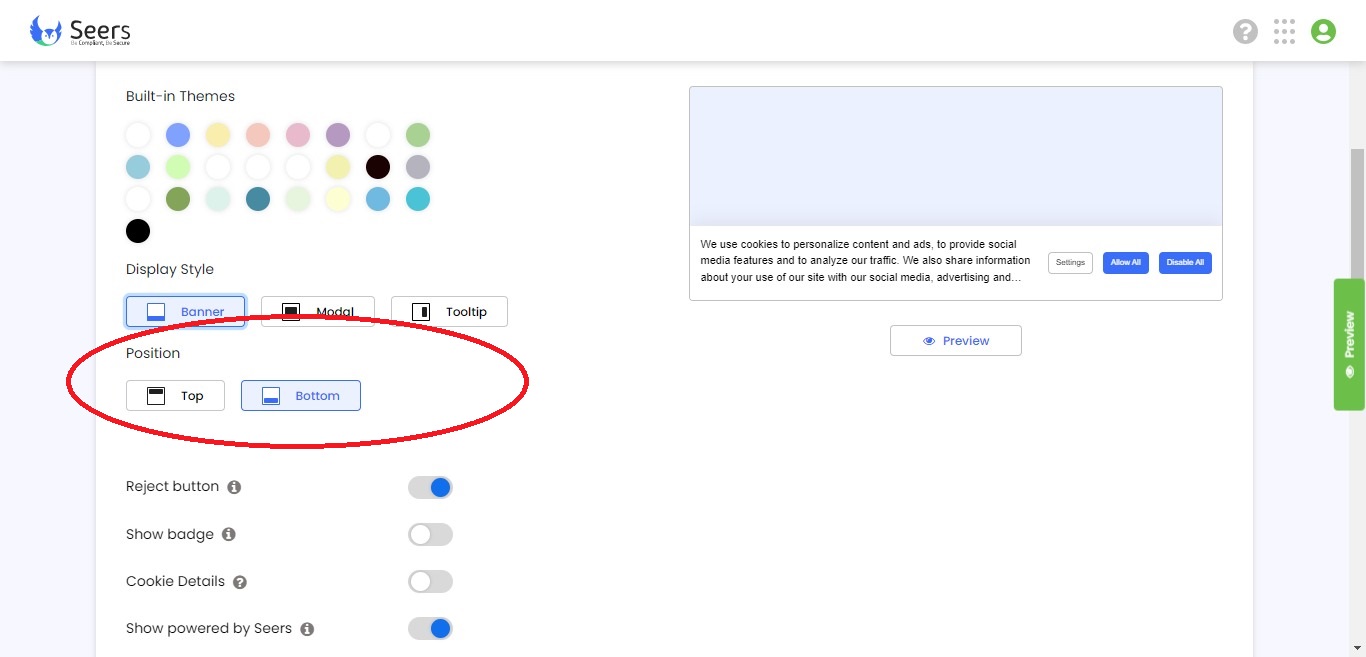 Step 6:
All the steps are given in detail below:
Reject button gives you an option of either enabling or disabling a rejection button on your cookie popup. Toggle on if you want to show the rejection button.
Show badge gives you an option to enable cookie banner appear on post consent.
Allowing Cookie Details will show all the seers cookie consent details. Toggle on or off according to your requirement
Show powered by Seers will either show or hide "Powered by Seers" upon selecting.
Fonts option gives you a feature of changing the font style of text and the size of the text displaying on your cookie popup.
The "Select button" is basically a style of your buttons shown on popup message. They could be under the four options available according to your requirement.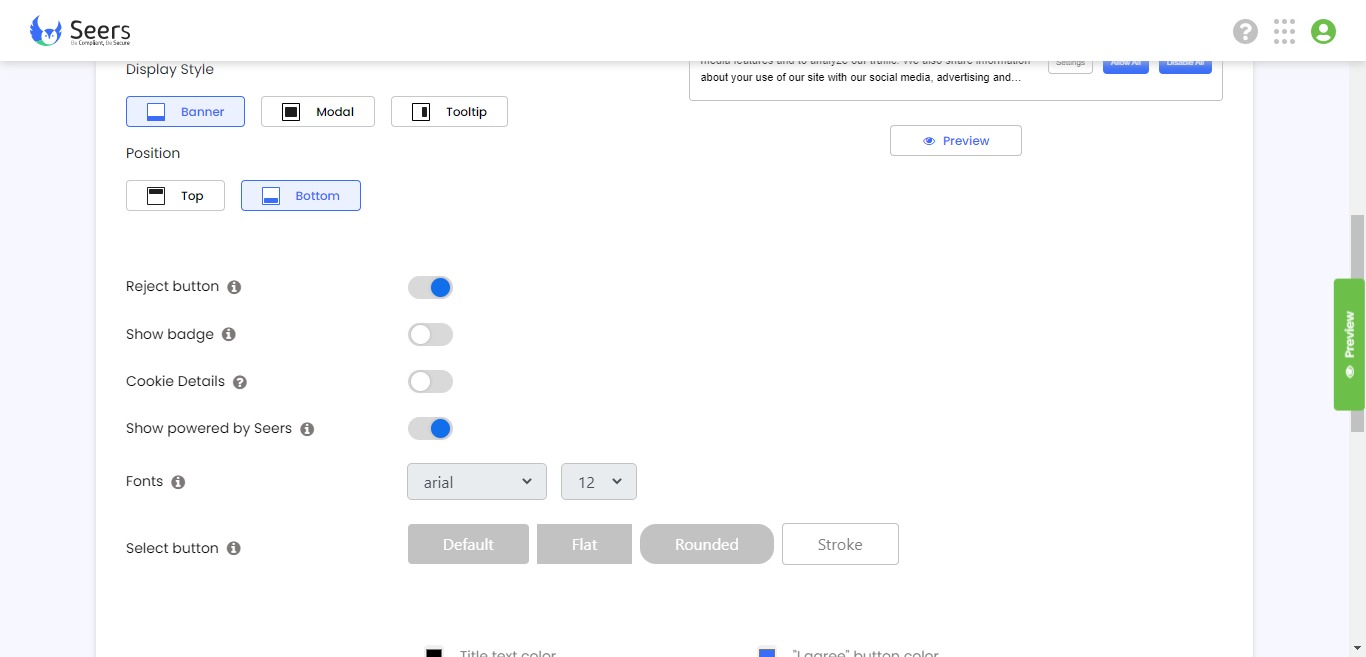 Step 6:
The options with color options display what default colors would be of each thing displayed on cookie message. You can color other options according to your pattern
Logo option helps you to choose the logo used in the cookie popup. It could be either the default cookie logo or you can set it of your company from the drop down menu.