Auto and manual blocking
Seers 'block vendors cookies and tracking technologies 'feature restrict the scripts and cookies until a website visitor gives consent.
Steps to apply this feature:
In your dashboard, select 'preferences.'
Enable the toggle 'Block vendors cookies & tracking technologies'
You can see two toggles right below, "auto block vendors" & "manually block vendors."
Now if want to auto block vendors and tracking technologies, turn on "auto block vendors" toggle.
If you want to block vendors manually, turn on the toggle "manually block vendors."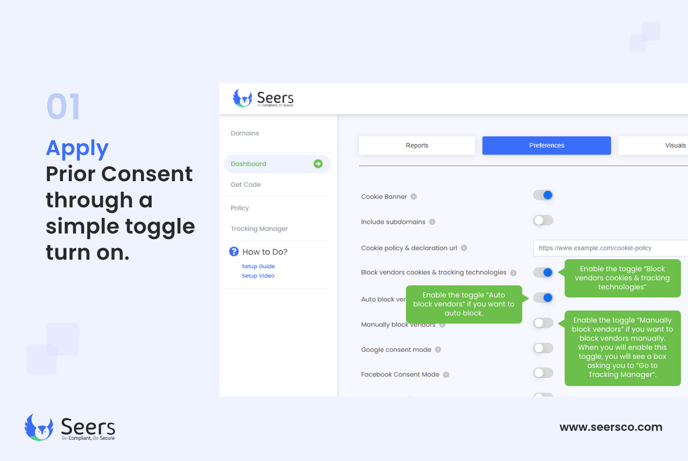 If you want to manually block vendors simply click on 'Enable Now,' else click 'Enable later.'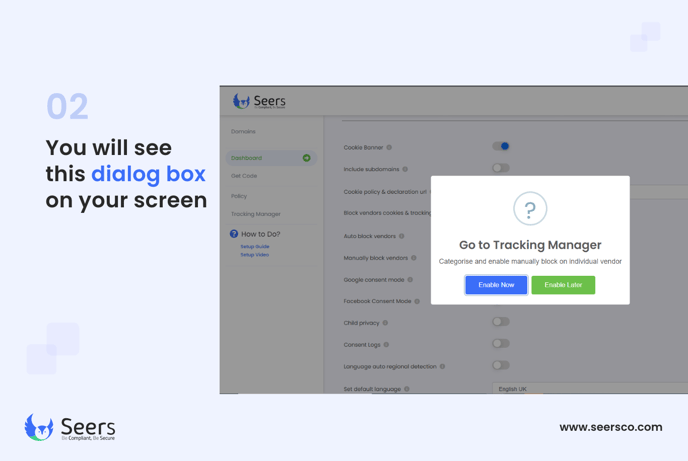 'Enable Now' button will take you to the 'Tracking Manager.'
What does the tracking manager do?
When you add a new domain, our scanner finds the script which has all the tracking technologies on your website including cookies, beacons, pixels, etc. By using the script manager functionality, you can restrict what scripts or cookies you want to run till the consent is given.
You can switch on/off the toggles to enable/disable your scripts and cookies you want to block till the consent is given.
You can also create your own scripts by clicking on the 'Add New' button.
You can change certain things by editing script titles, some purposes, or categories.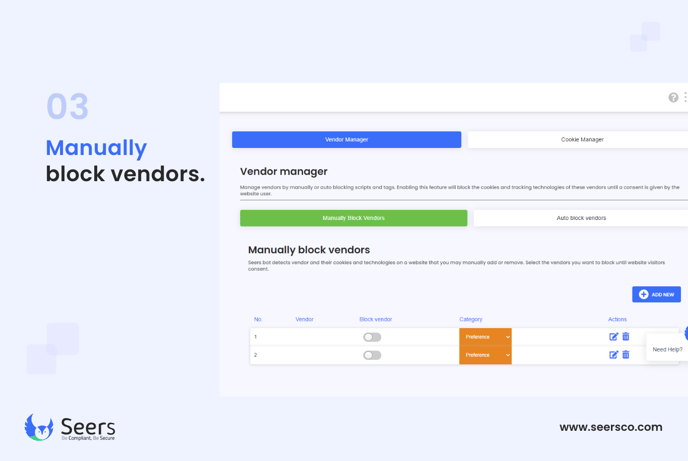 For more details, please watch this video.