Language auto regional detection option is used to auto-detect the language based on the geolocation. This feature can allow choosing the banner language out of 28 languages.
Steps to apply language auto-regional detection feature:
Login to your seers dashboard and select the cookie consent.
From your dashboard, select 'preferences.'
For auto-regional detection of the language for the banner, simply enable the toggle 'Language auto-regional detection.'
You can also choose the default language based on your region or sub-region from the drop-down list and save the changes.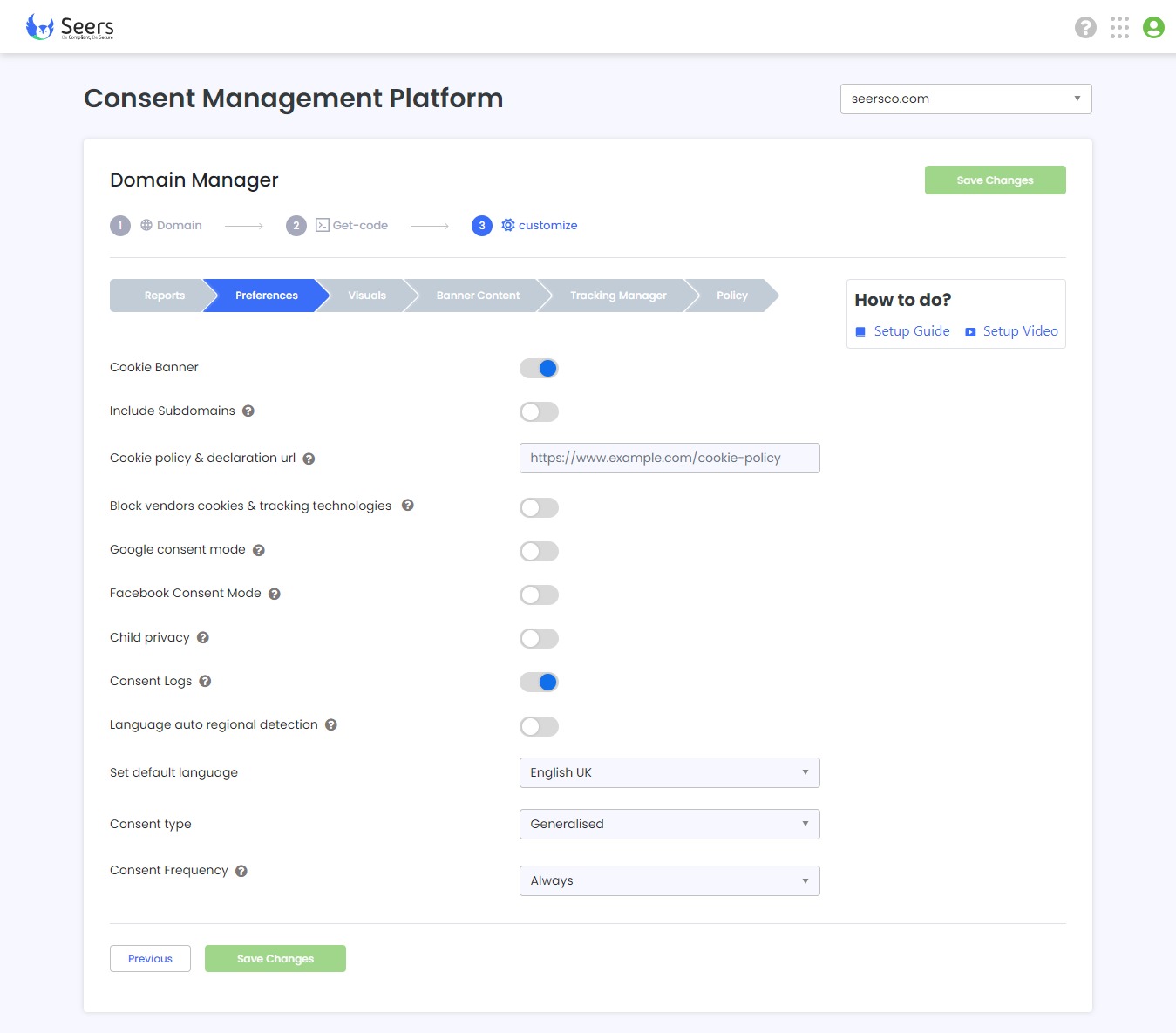 For more guidance please see this video.