How can I change the color of the cookies banner?
How to change color in the Cookie banner?
When you log in to your Seers account, you land on the dashboard. Click on the Cookie Consent widget.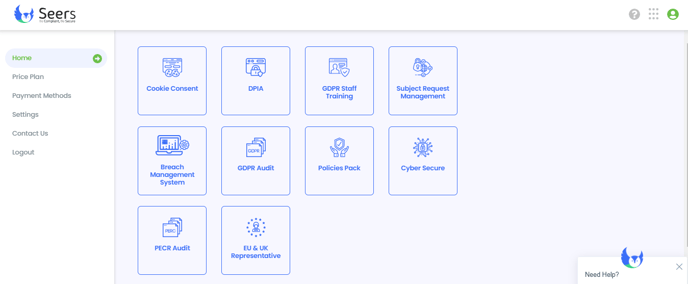 You will land inside the product. Please select your domain by clicking on the arrow button in blue color.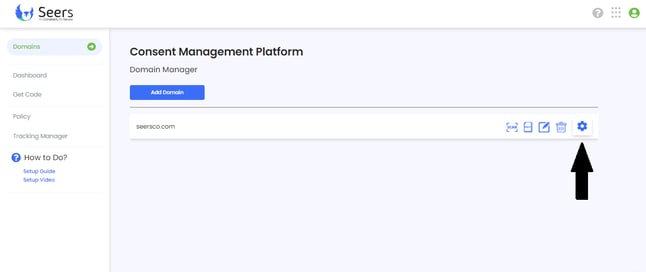 A popup will appear. Select Customised: Advanced settings.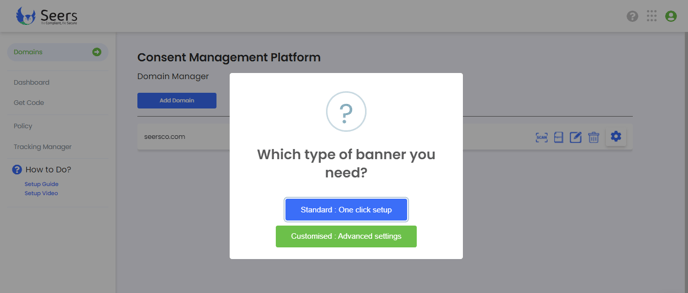 You will land on the settings. Click on the Visuals button.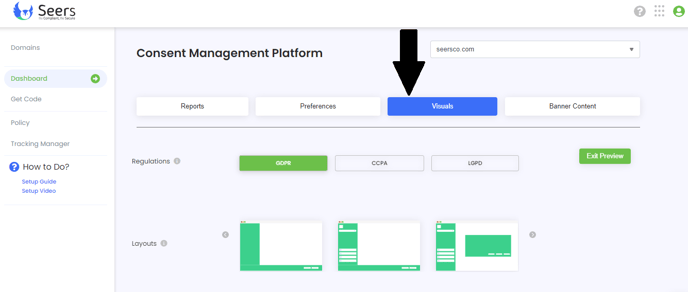 You will land in the Visuals section of settings. Here you can change the colors of the banner, its buttons, and the text written inside it. And then click the save button at the bottom.