Step 1.
Sign in to your WordPress account.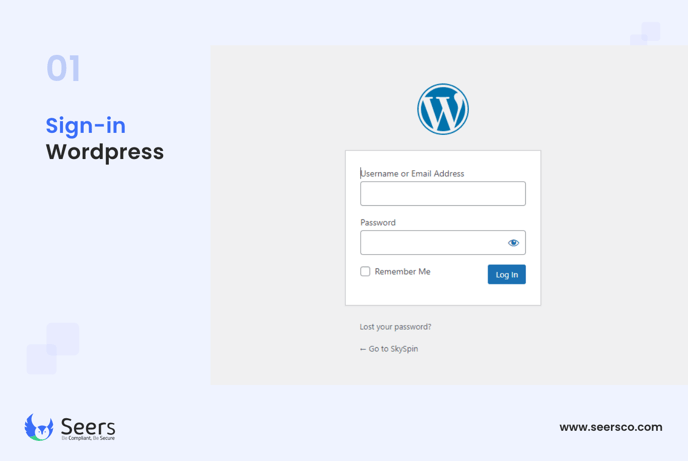 Step 2.
Go to plugins, click on the Add New option, and type Seers CMP in the search bar. To integrate the plugin, click on the Install Now button and wait for the installation to complete.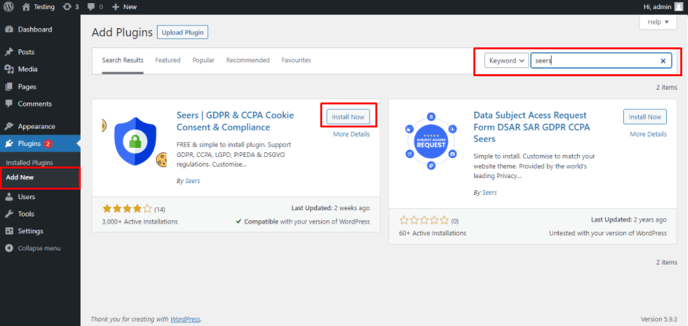 Step 3.
When the installation is done, click on the Activate button.
Step 4.
Click on settings.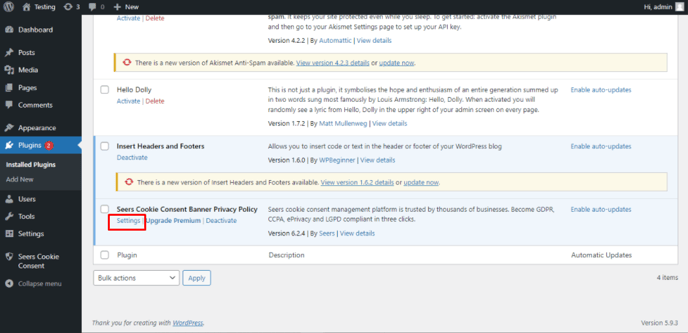 Step 5.
Now add your account email and click on the Create Account button.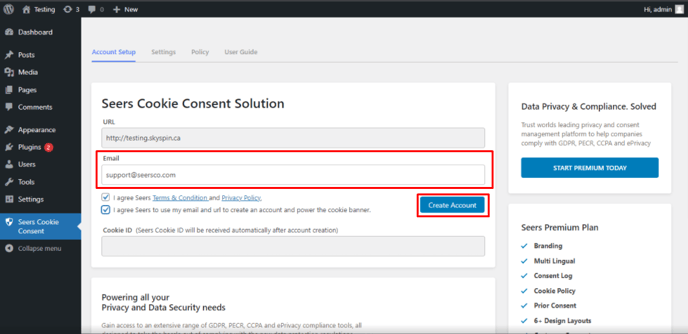 You'll get your Cookie-ID which will look like this: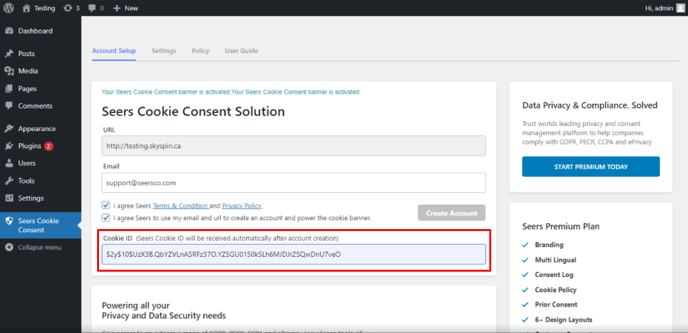 Step 6.
It would be best to compare it with your domains' Cookie-ID for verification.
Please log in to your account and head to your dashboard to check your Cookie-ID to verify it.
Select cookie consent from the main menu, and click on the settings icon of your domain.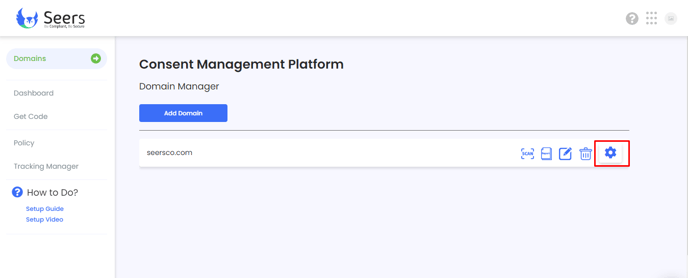 Step 7.
Go to the Get Code option of your domain. You will see your cookie ID under the cookie consent banner script and compare it with your plugin's Cookie-ID. Your IDs must be the same to activate the Seers cookie consent management solution.

Step 8.
If your Cookie-ID does not match, please contact Seers Support.
Note: You can not revert/undo this process.