How to apply IAB TFC v 2.0?
IAB TCF v2.0 framework is mostly used by Publishers. It enables consumers to grant or withhold consent and also exercise their 'right to object to data being processed. Publishers employing TCF v2.0 gain greater control and flexibility concerning how they integrate and collaborate with their technology partners.
Steps to apply IAB TFC v 2.0:
From your dashboard, select 'preferences.'
Enable the toggle

'IAB

TCF v2.0.'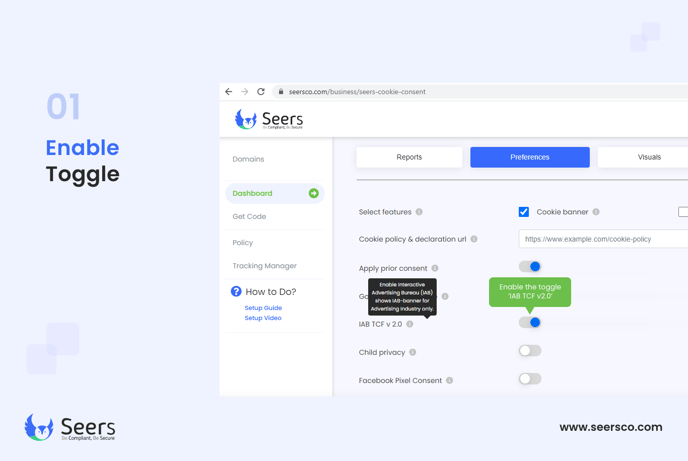 Simply click 'OK' to continue with this feature.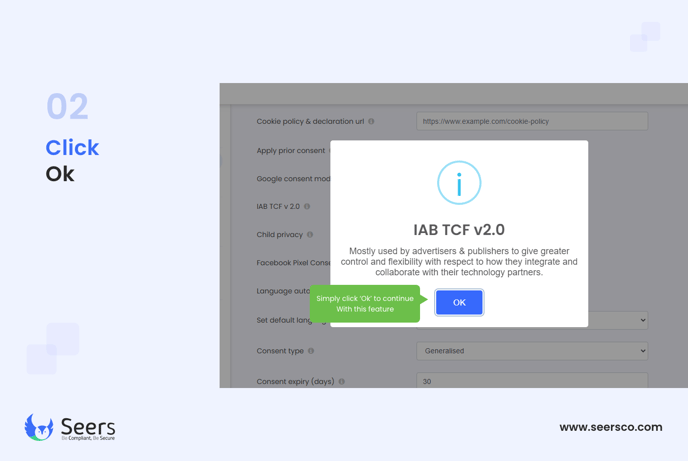 For more information please see this video.